Algeria Telecom has launched a new data center in the Algerian city of Constantine.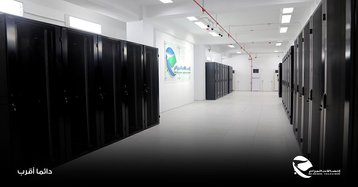 "A data center of Algeria Telecom was inaugurated today at the level of the wilaya [province] of Constantine, where this project was fully completed by the teams of Algeria Telecom, which is a real achievement for the institution," the state-owned company said this week.
Specifications of the new facility weren't shared, but the telco said the data center is 'equipped with the latest technology in addition to a cloud platform' and will facilitate collecting, processing, and storing enterprise & corporate data.
Constantine is located more than 350km east of capital city, Algiers. The company said it is also planning to build other data centers across the country, without providing further details.
In 2017, Algeria Telecom announced plans for a new data center near the group's existing satellite hub in Lakhdaria (Bouira). The company is also part of the Alval (Alger-Valencia) and Orval (Oran-Valencia) submarine cable system consortium, with cable landing stations in the capital Algiers and the Aïn El-Turck area of Oran connecting to Valencia in Spain.
Despite growing interest by data center developers to expand across Africa, Algeria's data center market is still small, with only local players such as HostArts, Ayrade, ICOSNET, and ISSAL offering local hosting services, mostly out of Algiers or Oran.