Content delivery network operator Akamai is quietly working on a set of network technologies that could increase Internet connection speeds, especially in the developing world.
The protocol called 'Giga' aims to replace the Transmission Control Protocol (TCP) which was developed by Vint Cerf and Bob Khan way back in 1974 and still used by the majority of Internet applications today.
Giga was demonstrated at a Facebook conference, where it was shown to increase average broadband speeds by 30 percent – and the effect was considerably more noticeable when operating on legacy networks.
According to the MIT Technology Review, Akamai plans to share the complete specifications for Giga in hopes it will become a new standard – however, standardizing a network protocol is a complicated process and could take years.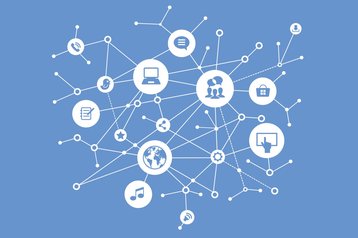 Time for a change?

Akamai runs one of the largest content delivery networks in the world, owns hundreds of thousands of servers and delivers around a quarter of the world's Web traffic.
In order to optimize the flow of data and improve end-user experience, the company has created Giga, a new type of network protocol that claims to solve some of the inherent problems with TCP.
Not much is currently known about the inner workings of Giga, but Akamai says it can offer better routing, more accurate network capacity estimations and fewer dropped links in order to considerably boost Internet speeds.
The effectiveness of the protocol depends on the quality of the network so tests in India, China, and Bolivia showed improvements as high as 150 percent, while in Germany Giga managed an improvement of just a few percent.
In order to achieve these results, Giga requires software changes on the server side – something that could hamper adoption of the technology outside Akamai.
Giga is by no means the first attempt to update or replace TCP, and certainly not one that enjoys most support. For example, the Stream Control Transmission Protocol (SCTP) is another TCP alternative that has been in development since 2000, but the adoption has been slow since it requires native operating system support.