Specialized cloud provider CoreWeave has secured a $2.3 billion debt financing facility to continue to expand its AI-focused GPU cloud platform.
The funding was led by Magnetar Capital and funds managed by Blackstone Tactical Opportunities, along with strategic participation from asset management firms Coatue and DigitalBridge Credit, as well as funds and accounts managed by BlackRock, PIMCO, and Carlyle.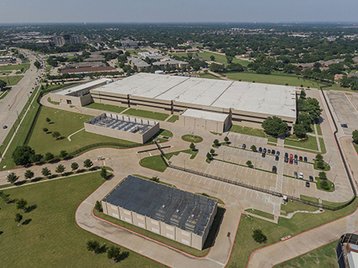 "AI has the potential to transform the way we engage with technology, power the industries of the future, and make society's vital services more efficient - as long as the infrastructure is in place to deliver performance at scale," said Michael Intrator, CoreWeave CEO and co-founder.
"CoreWeave is delivering on this unprecedented level of demand with the most reliable, flexible, and highly performant compute resources to lead the industry forward. The new resources from these world-class investors are a vote of confidence in our accomplishments to date and validate our future strategy."
The company, which successfully pivoted from cryptomining ahead of the generative AI boom, in April raised $221 million in Series B funding led by Magnetar Capital with contributions from Nvidia, Nat Friedman, and Daniel Gross. It raised another $200m in a Series B extension, also led by Magnetar Capital, the next month.
Nvidia's investment has proved particularly notable, with the chip designer giving the company (as well as other smaller cloud providers) priority access to supply-constrained A100 and H100 GPUs, which are critical in the development of large language models.
The GPU supply shortage caused Microsoft, which hosts OpenAI, to sign a multi-billion dollar deal with CoreWeave to use its cloud service for some workloads.
Last month, CoreWeave announced $1.6bn plans for a data center in Plano, Texas. The company said that it expects to operate 14 data centers by the end of 2023.
"We are incredibly proud to expand our years-long partnership with CoreWeave through this important transaction that positions the company for long-term growth and success," said David Snyderman, chief investment officer and managing partner at Magnetar Capital.
"As AI becomes increasingly integrated into businesses and society at large, CoreWeave is well equipped to meet the world's increasing need for high performance compute and serve as a value-added provider to each of its customers."
This week saw TierPoint sign a long-term agreement with CoreWeave to provide the GPU firm colocation services at one of its data centers. Further details, including financial terms of the agreement, were not disclosed.