Artificial intelligence silicon start-up Graphcore has closed its Series D fundraising round, adding $200m from existing investors, as well as companies like Microsoft and BMW's i Ventures.
The move values the UK-based company at $1.7bn, and brings the total capital raised by Graphcore to roughly $312m. Previous investors include Robert Bosch, Dell Technologies and Samsung Electronics, as well as Demis Hassabis, the co-founder of Google's DeepMind.
IPUs before IPOs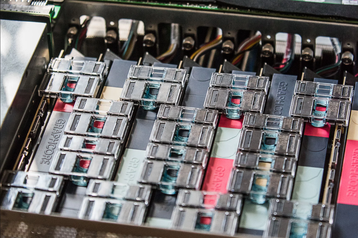 The company, which was founded in 2016, has begun shipping its Intelligence Processing Unit (IPU), a chip it claims is significantly faster at running certain machine learning inference and training workloads that either CPUs or GPUs. Currently, only early access customers have access to IPUs, but Graphcore says it is now ramping up to meet high volume production.
"Machine intelligence marks the start of a new age of computing which needs a radically different type of processor and software tools," CEO and co-founder Nigel Toon said.
"This new, fast growing market creates the opportunity for Graphcore to build a major global technology company that can help innovators in AI achieve important breakthroughs."
With the market indeed growing at speed, several chip design start-ups have received attention and investment, including Cambricon Technology, Horizon Robotics and Cerebras Systems, but with limited deployments and a rapidly changing field, it is hard to evaluate the usefulness of current products.
Tobias Jahn, principal at BMW i Ventures, said: "The versatility of Graphcore's IPU - which supports multiple machine learning techniques with high efficiency - is well-suited for a wide variety of applications from intelligent voice assistants to self-driving vehicles. With the flexibility to use the same processor in both a data center and a vehicle, Graphcore's IPU also presents the possibility of reduction in development times and complexity."