DigitalBridge CEO Marc Ganzi believes the market potential of generative AI could reach 38 gigawatts and hundreds of billions of dollars for data center, fiber, and tower providers.
During the company's Q2 2023 earnings results, Ganzi said that the opportunity for digital infrastructure firms around generative AI could eventually outpace the cloud services market – which currently totals some $300 billion annually and 13GW of capacity.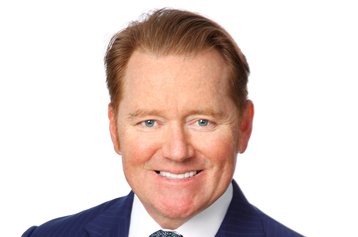 "Today, public cloud, which really has been building and leasing space to the data center marketplace over the last 10 years, is at about 13GW. Ultimately, to drive AI and to get networks to where we think they will, we believe the opportunity is close to 38GW. So, we're just literally in the first inning of a potential 9-inning baseball game," he said.
The change will see demands for large-scale facilities – up to hundreds of MW – to train these models, while also driving investments in fiber and the Edge to deliver these models to end users.
"We're seeing… inbound interest from things like metro fiber capacity that is in the order of magnitude larger from cloud service providers... the whole network matters, not just the data center [because] Gen AI is Edge delivered."
The company reported second-quarter 2023 total revenues of $425 million, GAAP net loss attributable to common stockholders of $22 million, and Distributable Earnings of $10 million.
Recurring revenues across the data center portfolio were up 21.8 percent compared to Q2 2022. Ganzi said pipelines are up 84 percent across the group's data center portfolio year-over-year. The group's tower was also up 21.4 percent, while fiber was up 15.4 percent, and small cells just 0.6 percent.
Ganzi said DataBank – which recently sold off its French portfolio to Etix Everywhere – is ahead of its leasing plan by almost 400 percent this year and has seen around 50 percent EBITDA growth.
DigitalBridge aims to continue its deconsolidation of DataBank to get its ownership of the company below 10 percent, and will raise a further $45 million through stake sales.
After that, the company aims to begin deconsolidating its stake in Vantage SDC, the unit that holds stabilized Vantage assets, this year.
Last week, rival Blackstone was revealed to be planning an $8bn investment in new data centers, as it prepares for a "once in a generation" AI boom. Brookfield Infrastructure Partners said that it would develop nearly one gigawatt of data center capacity over the next three years.
Financial services firm TD Cowen last month said that the US market was set for a record year for leasing due to artificial intelligence demand.