Africa Mobile Networks (AMN) has secured a $20 million loan package as the infrastructure company seeks to expand the rollout of telecom services to rural and ultra-rural Africa.
Investment has been provided by two investors, BlueOrchard Sustainable Assets Fund (BOSAF) and the OP Finnfund Global Impact Fund I.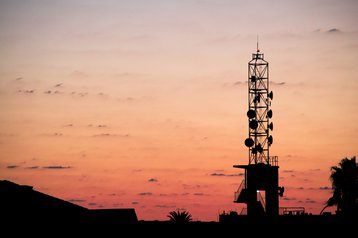 The transaction was initially announced in November of last year but closed this month.
UK-based AMN builds, owns, operates, and maintains mobile network infrastructure, delivering services for the biggest mobile network operators across Africa.
AMN is aiming to serve 20 Sub-Saharan countries, with a predominant focus on providing comms to rural communities in these countries, and plans to build 10,000 base stations across these countries.
This latest financial backing follows a $36 million private equity investment from a consortium led by South African private equity firm Metier in 2021.
"Sub-Saharan Africa is home to 1.1 billion people, one-seventh of the global population, 62 percent of which is classified as rural. It is not only the fastest-growing region in the world but also has the world's largest population percentage that does not have mobile coverage. According to estimations, more than 300 million people in Sub-Saharan Africa are living in villages that have no usable mobile network service today. We have set out to address this challenge," said Michael Darcy, CEO of AMN.
AMN was advised by London-based Qbera Capital LLP and supported by Dentons.
The company operates around 3,000 base stations across 12 countries including, Cote d'Ivoire, Liberia, and Zambia.
Earlier this month, AMN signed an agreement with Orange Madagascar to build a minimum of 500 rural base stations, building on its existing partnership with Orange, as AMN claims to operate over 700 sites for Orange in the Democratic Republic of Congo and Cameroon.