Aqua Commis is using the Telehouse campus in London's Docklands as the European hub for the AEConnect trans-Atlantic fiber cable, and is looking forward to the opening of the Telehouse North Two data center there this summer.  
The America Europe Connect (AEConnect) subsea fibre optic cable system is intended to boost capacity across the Atlantic and into Europe. It links New York and London via Dublin, and went live in January, offering more than 52 terabits per second (Tbps), with 130 x 100 Gbps links on each fiber pair. Plugging it into the Telehouse Docklands campus gives it access to Telehouse Carrier-Interconnect, which includes more than 750 Carriers, telcos, broadband providers and Internet Exchanges including the London Internet Exchange (LINX).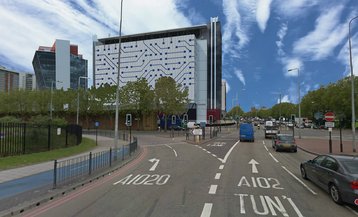 Diverse routes
Aqua Comms likes the diverse routes that Telehouse has across the Europe Middle East and Africa (EMEA) region, according to chief operations officer Greg Varisco: "In addition to further enabling reliable, secure, and low latency global connections for our customers, this partnership provides Aqua Comms with a host of business opportunities on either side of the Atlantic as well as at Telehouse North Two, Europe's most advanced data centre."
Telehouse has three data centers, West, East and North, on its Docklands campus, and plans to open another, North Two, this summer.
The new building will have 8000 sq m of colocation space (adding to around 13,000 sq m at the campus), and will have its own privately owned 132KV grid substation. Telehouse claims it will also be the first data center in the world to use multi-storey indirect adiabatic cooling.
Telehouse Carrier-Interconnect is part of Telehouse's Interconnect service, which gives business partners fast direct connections through the Telehouse network. Thanks to a recently announced network optimization service, Telehouse promises connections to the remotest parts of the planet in less than 300ms. 
Telehouse itself is owned by Japanese telecoms company KDDI.