Taiwanese hardware company Acer will add Asetek's liquid cooling technology to its Altos dual Skylake high performance servers.
The news comes just a few weeks after the small vendor signed NEC as an original equipment manufacturer as it tries to expand its reach in the data center market.
Cooling for HPC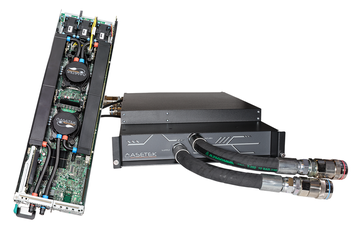 "Given their engineering and design expertise, we are pleased to have been selected by Acer as they incorporate liquid cooling into their next generation of high density and high wattage server designs," John Hamill, Asetek COO, said.
"Partnerships with OEMs such as Acer are a key component of our strategy to develop the emerging data center market."
Evis Lin, GM of server products business at Acer, added: "With liquid cooling becoming more important for HPC and data centers generally, Asetek's low pressure and flexibility in adapting to server designs were important differentiators in our choice of cooling partner."
Asetek liquid cooling tech for high performance data centers include its direct to chip RackCDU D2C gear and ServerLSL (Server Level Sealed Loop).
The company claims that RackCDU D2C provides cooling energy savings greater than 50 percent and density increases of 2.5 to 5 times.