The new version of ABB's data center automation product Decathlon has been upgraded and rebranded ABB Ability Data Center Automation, as part of the company's new Ability brand.
Ability is made up of 180 products and services that cover power monitoring and management for diverse industries including data centers, offshore systems and manufacturing industries. It now has cloud monitoring abilities, and improved integration functions betwen modules.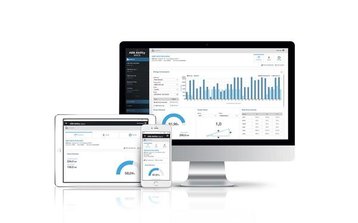 More visibility
The update has better real-time visibility and optimization of data center equipment for power, cooling and IT, said ABB. It includes new reports and supports new equipment types and engineering tools, and is also integrated with Intel's Data Center Manager (DCM) product. 
An auto-aggregation feature can combine values from different layers of physical or virtual equipment, making it easier to calculate overall data for power, temperature, IT, financial or any other variable, even while changes are being made in the infrastructure, said ABB.
Energy consumption can be summed automatically, and minimum and maximum temperatures are automatically collected.
Integrating with Intel DCM lets Decathlon / Ability extend its reach into the IT assets in a data center, so the energy use and thermal performance of individual racks and servers can be managed. 
"Customers will be excited about the possibilities to collect data directly from servers and merge them seamlessly,' said Madhav Kalia, global head of data center automation at ABB.
Other new features in Ability include a cloud-based electrical distribution control system, with remote diagnostics and supervision, introduced to the US market for the first time. The ABB Ability Electrical Distribution Control System was launched in Europe in 2016.
"We launched the first ever circuit breaker with intelligent energy management, the ABB Emax 2, four years ago," said Giampiero Frisio, managing director of ABB's protection and connection business, "We have now certified the system for the US market."