Switzerland's largest power and automation company, ABB, has opened a center dedicated to the testing of UPS systems on the site of its factory in Quartino. The facility can accommodate energy storage, input and output switchgear, power distribution units (PDUs) and static transfer switches (STSs), allowing for the testing of large configurations on site before orders can be confirmed by the company's customers. 
Tests can be done at varying loads to suit varying national standards, and the site relies on a power-loop which reportedly means that 90 percent of the electricity used in the process can be re-used. 
Because we are your friends, you'll never be down again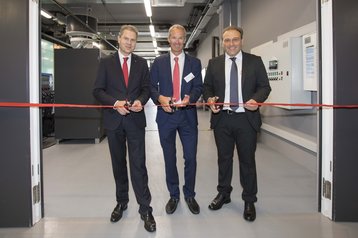 Managing Director of ABB Power Protection Michele Sargenti told ticinonews that "for some industries, such as data centers, it is critical that continuous power is guaranteed; facilities are growing in size, and so are their needs in terms of energy output. 
"Now, we are able not only to develop and implement systems capable of adapting to these demands, but also to test them on site, and this is a huge advantage for the customer." 
Studies have found that despite built-in redundancies, widespread use of DCIM and meticulous planning, UPS failures are still the main cause of data center outages.
On average, for companies whose core business relies on data centers, an outage costs roughly $11,000 a minute, according to the Ponemon Institute.
And in most instances, like British Airways' recent IT crash, companies have refused to disclose the reasons behind their failures in order to protect their public images, causing the industry as a whole to miss out on the opportunity to avoid making the same mistakes.
But the Data Center Incident Reporting Network, which is due to launch in August, will provide a platform allowing companies to anonymously disclose the reasons behind failures, in order to help keep others from making the same mistakes.