Salcido Enterprises has started building a 7.5MW data center in Washington for secure Bitcoin and Ether cryptocurrency mining, as well as data hosting services for high-density conventional and crypto customers.
The company secured a a long-term land lease and a long-term power contract with Douglas County Public Utility District that takes advantage of the large amounts of affordable hydroelectric power available in North Central Washington. Pangborn Data Phase 1 aims to be the first of a three facility build-out.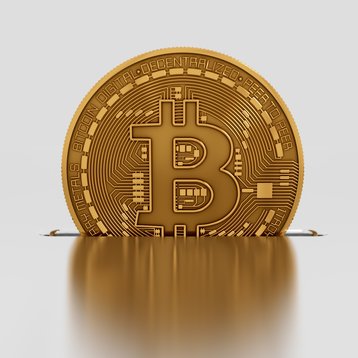 Washington, Data Center
"North Central Washington provides the most affordable power in the United States, and some of the lowest cost power in the developed world… Because of our diversification strategy, we are able to offer customers redundant, low-cost consistent power with the advantage of both property development and facilities management," said Malachi Salcido.
"The heart of our long-term business strategy is this: we provide land, power, and connectivity for incremental data space solutions at a fraction of the capital cost of conventional data space options currently on the market."
Salcido Enterprises currently runs 4MW of data spaces in Chelan County, Washington, which it says are 100 percent filled by industrial Bitcoin and Ether miners.
Crafty mining
'Mining' cryptocurrencies and blockchain-based platforms such as Bitcoin and Ether essentially consists of solving complicated computer problems in return for some of the cryptocurrency. These processing-heavy puzzles have led industrial miners to search for any way to optimize their systems, with the world's largest liquid cooling set-up being built for digital currency specialist BitFury last year. Miners have also built stripped-back data centers devoid of the usual luxuries such as UPS or security to maximize profit - such as in this barebones facility in Iceland we visited last year.
Ensuring a healthy margin is particularly necessary in the field of cryptocurrencies, where stability is far from guaranteed.
Bitcoin, introduced by the mysterious Satoshi Nakamoto, quickly gained prominence with its innovative public ledger blockchain and peer-to-peer transactions, that made it immensely popular with the privacy conscious, those hoping to transfer between countries without paying fees, those looking to purchase illegal products, and currency speculators.
Since being released as open-source software in 2009, Bitcoin has risen and fallen in value (that is, when compared to a conventional fiat currency), as a mixture of genuine promise and hype have led Bitcoin prices to soar, while hacks, scandals and competitors have caused prices to plummet.
Currently, the Bitcoin community is engaged in what some have called (rather hyperbolically) 'a civil war' over how to deal with the influx of new users that have slowed down transactions and clogged the system. In the fierce debate over the currency's future, some wish to make Bitcoin faster and more user-friendly to appeal to mainstream customers, while others fear the growth will lead to power being monopolized by a few major Bitcoin miners.
Last week, Bitcoin also underwent its pre-destined 'halving', where every four or so years the amount of new bitcoin created and earned by miners with each new block of transactions is halved.
Ether is the value token of the Ethereum blockchain, which came on the scene just last year, and has been touted as a rival and potential successor to the relatively controversial Bitcoin system. In addition to the virtual currency aspect, the still-in-development Ethereum platform provides a way to create online markets and programmable transactions called smart contracts.
While Ethereum has also seen its fair share of hype and excitement, and has begun to be adopted by some businesses, it suffered its own controversy last month after the Ethereum-based digital decentralized autonomous organization and venture capital fund The DAO was hacked. The DAO, which had nearly 14 percent of all ether tokens issued to date as of May, lost a third of its Ether funds, worth $50 million.