Fire crews struggled last week to control a smoldering grid-scale lithium battery facility in Chandler Arizona last week.
The 10MW Dorman grid storage facility smoldered from 18 April until 21 April and hazardous gas leaks forced the firefighters to evacuate nearby residents, and use a robot to open the building's door before it could be safely brought under control. The facility was opened in 2018, and intended to balance the grid, allowing solar energy to be used by residents and local businesses round the clock.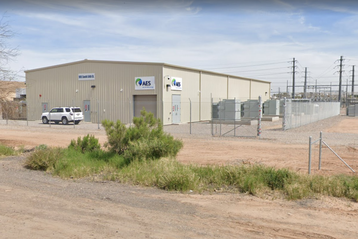 The Dorman facility is owned by energy company AES, and provides electricity to the Salt River Project, Chandler's local electricity and water facility. The 600 sq ft building, on S 54th Street and West Pecos Road, contains more than 3,000 batteries supplied by Fluence. It can deliver 10MW of power for up to four hours, about enough for 2,500 homes.
Seven miles away in Chandler, AES is building East Line Solar, a much larger project to enable Intel to introduce renewable solar energy to its Ocotillo manufacturing campus.
The cause has not been announced yet, but lithium-ion batteries are vulnerable to thermal runaway: In late July last year, a fire broke out in a 300MW Tesla battery site in Australia, and burnt for several days. Other recent battery fires include a fire in an Australian hospital - and batteries are considered to be a possible cause of the unexplained fire that destroyed OVHcloud's SBG2 facility in Strasbourg last year.
In Chandler, "there will be extensive work to understand what happened," AES spokesperson Mark Miller told the Arizona Republic.
During the fire, an internal sprinkler system sprayed water on the batteries.
It's not the first battery fire for SRP, but the utility has clearly been learning. In 2019, a battery facility in Surprise, Arizona exploded, injuring four firefighters - in part, because a door was opened two hours after firefighters arrived at the scene. The batteries exploded two minutes later.
In 2012, an AES facility in Flagstaff also caught fire.