Oman has a new $370 million data hosting and crypto mining facility.
Located in Salalah, the facility was launched by Oman's Ministry of Transport, Communications, and Information Technology (MTCIT) on August 13.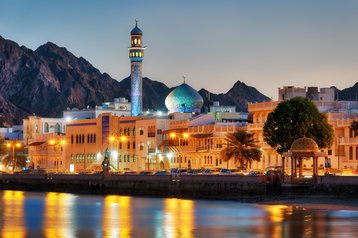 Exahertz International, a subsidiary of Afaaq for Advanced Technologies, developed the data center and crypto mine. The first phase of the facility has around 11MW of capacity across 312,000 sqm (3.36m sq ft) and can power more than 2,000 mining machines. This is expected to reach 15,000 machines by October.
The facility is using hardware from Bitmain Technologies, a provider of water-cooled crypto mining systems.
The center is the second of its kind launched in the country, with the first landing in November 2022. The two facilities have a combined value of $740.4 million and are expected to bring hundreds of jobs to Oman.
Minister Eng Al Maawali said that the centers will "help to accelerate the growth of our digital economy and create new opportunities for Omanis."
The center is part of a wider network of crypto mining data centers planned in Oman, with an expected three data centers in Salalah, and one in Al Jabal Al Akhdar.
Exahertz intends to hire locals for future projects and bring in young people via internship programs.
Salalah is home to data center projects from the likes of Ooredoo and Equinix. Ooredoo began construction in August 2022, and the facility will host the 2Africa subsea cable.
Exahertz Internation provides infrastructure management, network services, and cybersecurity and privacy services.