US colocation provider 365 Data Centers has signed TeliaSonera International Carrier (TSIC) to provide fiber connectivity so customers can get 100Gbps services in six so-called "Tier 2" US cities, apparently in a shift towards midsized markets.
TSIC is providing multi-terabit capacity fiber for 365 at facilities in  Buffalo, New York; Tampa, Florida; Nashville, Tennessee; St Louis, Missouri; Cleveland, Ohio; and Indianapolis, Indiana. This in turn allows 365 to offer 100Gbps services to customers, reaching customers it says were previously unserved, as operators concentrate on the big cities.
In fact, the US data center market is so off-balancel that 365's CEO has reportedly said his company is ready to sell off space in hotly-contested locations, in favour of mid-size cities.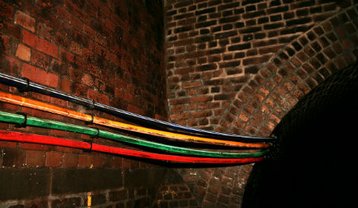 Getting out of the heat
"There are a number of robust markets we would like to expand into," 365 Data Centers CEO John Scanlon said, reports Light Reading. "We would like to divest in hotly contested markets and move more into almost exclusively Tier 2 markets."
The opportunity is all about localization, as he said in a statement: "The consumption of video and data via any device, anywhere, is driving the demand for localization of content and increasing edge access speeds. This is in turn rapidly accelerating demand in the formerly under-served, but developing Tier 2 markets that 365 targets."
The TSIC deal is important, he said, as the TeliaSonera network allows 100Gbps to more places, helping an ecosystem of smaller service providers. TSIC claims to have been the first carrier with a 100G enabled backbone in both Europe and North America, and has one of the world's largest fiber optic backbones, with 200 points of presence (PoPs) across Europe, North America, Asia, and the Middle East - 44 of them within North America.
TSIC provides communicaitons including Ehternet, international voice, specialist mobile services, internetwork packet exchange (IPX) and Internet services.