American cloud and colocation provider 365 Data Centers has acquired its Florida-based competitor Host.net, along with two facilities totaling 62,000 square feet.
365 says that, when combined with its connectivity rich data center in Tampa, the deal enables it to offer "the best edge data center options across the Sunshine State."
It follows the acquisition of 365 Data Centers by a group of investors consisting of Chirisa Holdings, Lumerity Capital, and Longboat Advisors, and the appointment of Xand co-founder Bob DeSantis as CEO.
"This follow-on acquisition, within just six months of purchasing the 365 Data Centers platform, provides significant financial scale for 365 and accelerates our strategy of broadening the company's customer and services base with more than 500 enterprise customers and a portfolio of scalable, retail and wholesale network, IP blend, remote disaster recovery as a service, virtual cloud compute and storage, and business continuity product offerings," DeSantis said.
Moving fast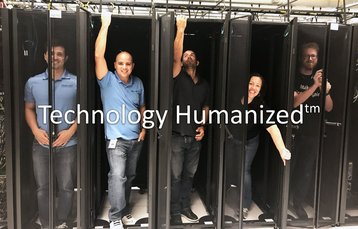 Prior to the acquisition, 365 Data Centers operated cloud and colocation facilities across eight markets: Buffalo, Chicago, Detroit, Indianapolis, Nashville, Philadelphia, New York, and Tampa. Earlier this year, it sold two data centers to DataBank – located in Cleveland and Pittsburgh.
Broadband One LLC, responsible for the Host.net brand, owns data centers in Boca Raton and Fort Lauderdale, southeast Florida.
The facilities offer 4.5MW of power capacity and enjoy direct connections to the NAP of the Americas – a massive data center in Miami recently purchased by Equinix that serves as the fourth largest Internet exchange point in the country.
In addition, Host.net maintains more than 30 network PoPs in third-party data centers.
Following the acquisition, Jason Katz, Host.net's CEO, will join 365 Data Centers as vice president and chief administrative officer reporting to DeSantis.
"The high touch and customer focused Host.net network engineers, systems engineers, sales engineers, NOC, provisioning, sales, and operating personnel joining 365 will drive the network, IP, DRaaS, and cloud service offerings across all of 365's markets and easily assimilate into the highly competent and professional 365 team," DeSantis added.