American cloud and colocation provider 365 Data Centers has acquired a data center in Commack, Long Island, from mindSHIFT Technologies.
Its 12th facility, the acquisition comes just four months after 365 bought a data center in Bridgewater, New Jersey.
Just 353 left to buy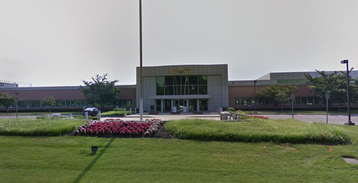 As part of the deal, 365 and IT outsourcing and cloud services provider mindSHIFT will enter into a co-marketing and cross-selling agreement for the facility.
The site, featuring two 'pods' with a total of 24,000 square feet (2,200 sq m) and an immediate 3MW of power, has 80 percent of its capacity available for new customers. The data center has 6MW of available utility power and generator capacity.
"We're thrilled to add this recently constructed, top tier data center to our IT infrastructure portfolio, count mindSHIFT among our valued customers, and welcome mindSHIFT's facilities employees to our team of facility and service professionals," Bob DeSantis, CEO of 365 Data Centers, said.
"Our early acquisitions provided a platform that the 365 team transformed into a highly competitive, customer-focused, and scalable business. This, in turn, enabled committed growth capital to fund the two recent acquisitions and others to come in 2020. The Long Island data center will further accommodate the highly-dense colocation, network, and cloud requirements of our customers and support the internal growth we have in store for 2020."
Bob Lamendola, VP of IT infrastructure and support at mindSHIFT, added: "We look forward to continuing to provide mindSHIFT's local and national customers with industry-leading service under this new arrangement, which is consistent with the reliable, cost-effective approach we have used for years in our other four US data centers."