French industrial group Legrand helping build a 1.2 billion RMB (€162m/$172m) data center in Hunan, China, according to an internal company newsletter shared with DCD.
Funded by investors including Hunan ShangYue Information Technology Co, 'The Hunan East River Data Center' plans to achieve a power usage effectiveness (PUE) of below 1.2 by using river water to cool the facility.
Legrand designs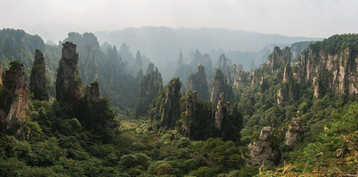 "Legrand dedicated considerable efforts to this project and set up a specialized team to work closely with the investors, constructors and design consultants, to help tackle all key problems," the company said in the newsletter.
"As a result, the customers finally decided to choose Legrand's full product line for data centers, from cabinets and the 'cold corridor' system through to wiring devices via structured cabling, fiber optic products and Cablofil cable tray."
Jianjun Lei, GM of the project's main investor Hunan ShangYue Information Technology Co, added: "Thanks to the high-quality, reliable products of Legrand, and the quick response service of their technical team, we completed Phase 1 of the project ahead of schedule."
Once completed, it will be connected to the 500G Hunan Province Backbone Broadband Network, used by local governments and businesses.