American data center operator 1547 Critical Systems Realty is set to transform a historic industrial building on the South Side of Chicago into a 100,000 square feet data center.
The Schulze Baking Company warehouse, built in 1914, will undergo extensive renovation to become the Midway Technology Center – most of it occupied by servers.
"We are excited to be entering the Chicago wholesale market as a vital part of the South Side revitalization plan," said Todd Raymond, CEO and managing partner of 1547.
"With an initial planned investment of over $130 million, this data center will provide the much needed capacity the Chicago market requires as well as jobs to the area."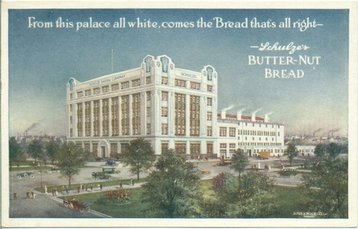 Keeping up with the times
1547 currently operates data centers in three locations: Orangeburg in New York, Cheyenne in Wyoming and Kapolei in Hawaii - better known as AlohaNAP.
Now, the company plans to enter the Chicago market in style. The Schulze Baking Company building, at 55th Street and Wabash Avenue, is over a century old and present on the US National Register of Historic Places.
The building itself is a hardened warehouse with reinforced floors and a white terra cotta exterior, offering a total area of 230,000 square feet. In its time, it has hosted a number of prominent businesses including the Schulze Baking Company, the Wanzer Milk Company and eventually the Hostess Brands.
The first phase of the development will deliver 52,000 square feet of technical space and 10 MW of power from two separate substations. It is expected to go live in 2017.
The facility could eventually grow to 100,000 square feet, supported by very impressive 26MW of power.
"Downtown Chicago is one of the tightest markets for supply in the country," commented Jim Kerrigan, managing principal at North American Data Centers. "This expansion by 1547 will allow for additional wholesale capacity in a constrained Downtown market."