An application for four data centers on the site of a long-proposed private airport has been filed in Texas.
The 'Bastrop Project' data center application was filed this month with the Texas Department of Licensing and Regulation (TDLR).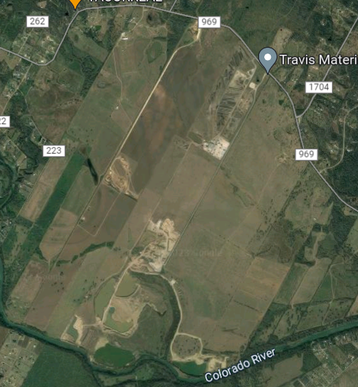 The filing is for a new construction consisting of 'four evaporative buildings, one warehouse, and one office building'. The $10 million investment will span 1.42 million sq ft (131,925 sqm).
The location address is listed as 5310 Weatherstone Circle in Sugar Land – a suburb of Houston in Fort Bend County – but the filing also lists Bastrop County outside Austin as the project's location.
The Bastrop location seems more likely, as the landowners are given as Central Airport Texas, LLC.
The Central Texas Airport (CTA) was a planned airport to the southeast of Austin in Bastrop County on land near the intersection of Farm to Market Road 969 and Farm to Market Road 1704.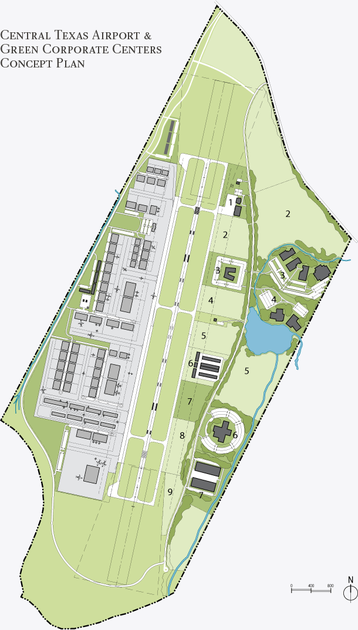 First announced in 2010 by Carpenter & Associates, Inc., the 1,500-acre privately-owned airport would house up to 250 private and commercial aircraft and a 7200 feet runway. Toshiba was set to build a 9.9MW solar farm at the site as part of an 'Eco-Merge Green Corporate Center'.
After gaining approval, the $2 billion project was meant to begin construction in 2012. However, it seems work never began, with the CTA website now dead and what social media pages are still live haven't been updated in over a decade. The project's permit with the county was renewed from 2013 to 2018; a CTA opposition site says the permit was renewed again in late 2018 for another five years.
It seems Carpenter & Associates later pivoted the project from the CTA to the Greenport International Airport and International Technology Center (GIA and GITC), which was billed as 'on track to become operational in 2022'. The 5,000-acre site would host an airport and technology park housing data centers.
In September 2022, Available Power said it was to develop a 100MW lithium-ion battery storage system at the park.
DCD has reached out to Carpenter & Associates for more information.