A data center for The University of Hull, Hull College and the local communications and IT services provider KCOM Group has been approved by the city council.
The £13m (US$18m) facility will be built in Inglemire Lane, next to playing fields owned by the British university.
Highway to Hull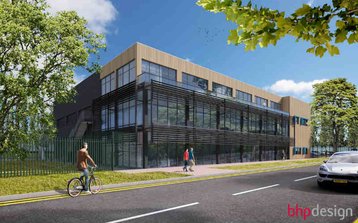 "This partnership is allowing us to create an outstanding data center facility within the region, one which the university would not be able to create alone," John Hemingway, director of ICT at the University of Hull, said.
"The partners will benefit from a showcase data center offering leading edge power efficiency."
KCOM's EVP Gary Young added: "We are delighted that the data center has passed the planning application stage and this state-of-the-art facility can move forward to the next stage of development with our partners at the University of Hull.
"The creation of a high quality data center in Hull is great news for the city and will be a major boost for the region's digital and tech industries."
Some local residents tried to block the construction, citing noise and light pollution concerns, but councilors approved the facility after the council's environment protection section said that they were content with the proposal.
The data center is expected to open later this year, with the initial proposal targeting an Autumn/Fall launch.