Back in 2007, the US Environmental Protection Agency released a bombshell forecast: demand for data center facilities was growing so fast that power consumption from the sector would likely double between 2005 and 2010, raising big questions over how they would be powered in future.
At the time, neither companies nor data center operators had been paying too much attention to the power consumption of their IT, but the claim that data center power consumption had increased by around 150 percent since the turn of the century was a wake-up call.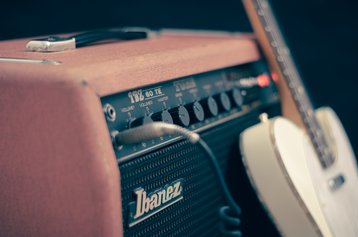 The global financial crisis in 2008 and the ensuing recession helped moderate data center growth for a few years but, more importantly, technology companies rose to the challenge of tackling data center efficiency - not just in terms of power consumption, but across a range of factors.
Legrand was one of the companies that sought to rise to that challenge, as one of the world's largest providers of electrical infrastructure for data centers, such as power distribution units (PDUs), and continues to do so today.
"The PDU has always been part of the critical physical infrastructure. If the PDU doesn't supply power to all the devices, since it's in the back of the cabinet, the whole data center doesn't function. What has happened is that there have been advancements in the technology, both on the metering and the monitoring side," Calvin Nicholson, director of product management at Legrand, told DCD's George Rocket in a recent DCD>Talks.
"So, densities have continued to go up, but not as much as you would think. Kilowatts continues to go up, too, and the number of required outlets has gone up. There have been things that have slowed it down a little bit, from the original report in 2007, where the sky was supposedly falling and data centers were using two percent of the world's power. If it kept going, we were going to have rolling blackouts and all that.
"[Since then, there has been] a lot of virtualization and consolidation, a lot of Platinum power supplies and a lot of other things but, but the kW does continue to go up, because the need for compute goes up," admitted Nicholson.
Legrand did "a number of things" to improve power consumption and reduce wasted space, said Nicholson. "We developed our own patented outlet technology. We knew we needed to get more outlets into a smaller space, because the number of devices was increasing in the cabinet, along with the kilowatts. We also knew that it was very difficult to select a PDU, [in terms of] the types of PDUs, the number of outlets and the types of outlets.
"So we developed what we call an h.cx outlet, which is an outlet that can act as either a C13, or a C19. In many cases, instead of having two, three, four, or five different PDU types, you can have one or maybe two PDUs to cover all your applications," Nicholson told Rocket.
He continued: "So we've advanced not only the hardware side, routing [and] mechanical locking is a feature as well. So you don't need locking cords as an example. On the metering and monitoring, we continue to increase the accuracy of the products. And, on the controller, the intelligence just continues to expand whether it's open APIs or local displays or all the other things to get the information out there."
Nicholson admitted that he used to believe that virtualization and, hence, the level of application consolidation going on, ought to more than deal with data center demand and rising power consumption. But said that the reality has been very different.
"The environment has changed radically. Early on, if you'd looked at virtualization and consolidation, people were consolidating 10-to-one. I thought, 'Well, geez, I'm in the wrong business'."
"But the thirst and demand for compute continued to explode. Then, fast forward to some of the cloud stuff today. I think our original thoughts really were, well, data center space is [just] data center space.
"But we've learned that's completely different. It's completely different philosophy. If you look at the top five cloud providers in the world, each one has a very different approach as to how they implement their solutions and, therefore, the products they demand from us.
"Now, we're seeing some other transitions. On 5G, we're seeing huge demand for the next 48 volt, and the DC products are really resurgent. On the edge, we're seeing some different changes there with product demand. So it's continuously evolving and changing. And to say that 'data center space is data center space, they're going to need the same thing' really couldn't be any farther from the truth," said Nicholson.
However, the data center energy consumption issue hasn't gone away. Indeed, while the global financial crisis slowed growth for a number of years, 2020's equivalent – the Coronavirus pandemic – positively supercharged demand.
Of course, data center power consumption remains a big issue and continues to rise, but sustainability issues have been taken on board with more and more operators securing renewable energy contracts to power data centers and, increasingly, looking for alternatives to diesel for back-up generation.
Further reading
Along with the rest of Universal Electric Corporation

We've had plenty of evolution, maybe it is time for a revolution?

Some important things to keep in mind when choosing devices that will feed power to your servers