The data center industry relies heavily on electrical contractors and engineers to keep the lights on and to keep the world as we know it moving, but they don't have it easy. It's a tough job, from dangerous working environments and inaccessible equipment, to equipment failing altogether due to fault, human error, or incorrect installation.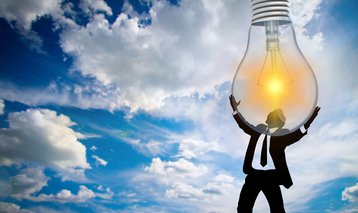 And the grievances of the electrical engineer are echoed by data center operators the world over. Operators and facilities managers have a legal responsibility to provide all personnel with the safest working environment possible, and they certainly can't justify the cost of inefficient maintenance procedures, or needing to repair or replace poor quality equipment entirely.
As a solution to these challenges, Starline introduced the overhead track busway nearly 30 years ago and has been a leader in power distribution in the data center white space since then.
The system has transformed the way we distribute power in the white space, setting the standard with a triple threat of improved reliability, flexibility, and safety.
"StarlineTrack Busway is a revolutionary design, an open channel busway specifically designed for over rack power distribution and data centers," says John Berenbrok, senior product manager, data center products, at Starline – a brand of Legrand.
Available from 40 to 1,250 amps, Starline's track busway system combines the flexibility of track lighting with the ability to power equipment, all from one power supply.
The system can be configured to meet the individual needs of multiple applications across multiple industries, while its open channel design enables plug-in units to be inserted with a simple, fast, twist-in connection, meaning that facility managers can quickly and safely modify and expand their facility's power distribution at scale.
Compared to other methods of power distribution, such as cables and conduit, Starline's track busway system is quicker and easier to install, saving electrical contractors and employees time on site, lowering labor costs and total cost of ownership.
Due to a lack of moving parts within the system, Starline has created a maintenance-free product. With every component comes the potential for decreased reliability, therefore the simplicity of Starline's design has been its strength and why its track busway has been reliably serving the data center industry for over 30 years.
Xtra performance
Fast forward to today, as critical power applications within the data center become more demanding, Starline has chosen to expand its power distribution offering with the introduction of its XCP (Xtra-Compact) high powered busbar, designed with enhanced performance, flexibility, and safety in mind.
"Those three key factors underscore the design and manufacturing process, which makes it ideal for transporting and distributing power in the data center," says Berenbrok.
The XCP family comprises two main ranges, the XCP-S (standard) and the XCP-HP (high-performance) both capable of delivering up to 6,300 amps of power, and boasting up to an IP65 degree of protection.
Designed to be lightweight and economical, the XCP-S operates at an ambient temperature of 35°C while showcasing the safety and flexibility inherent to its design.
The XCP-HP, on the other hand, is designed for heavier duty, more extreme applications where higher short circuit withstands or energy-saving performance may be required. Therefore it operates at a higher average ambient temperature of 55°C, meaning no derating of the busbar is necessary. Low electrical losses also mean that when compared with typical busbars, the investment cost for the purchase of the system is recovered in relatively short time.
Further enhancing performance, a hot-dip, galvanised sheet metal steel enclosure maximizes mechanical strength and lowers electromagnetic emissions, making the system safe to use around lots of sensitive equipment with no negative impact.
Both the XCP-S and XCP-HP ranges are available in aluminium and copper conductors, featuring a unique double and triple bar designed at higher averages, making them more compact and easier to install.
Flexibility
Designed with a full range of components, the XCP high power busbar range provides the freedom to work with virtually any specification or project type. From vertical elevations, multi-story power distribution, specific angles to get around columns to a wide range of connection interfaces for transformers or panels from any manufacturer.
Used for connecting and energizing electrical loads, various tap-off boxes ranging from 63 to 1,250 amps complement an extensive list of product features. Ideal for data center applications, these IP55 rated metal or fibreglass tap-off boxes – universal to the XCP-S and XCP-HP – are available in plug-in and bolt-on versions and can be easily installed and uninstalled under live voltage.
Characterized by their simple installation and fast connection, attributed to a new layout of the hooks responsible for safety and assembly speed, Starline's range of tap-off boxes also works in tandem with various circuit protection devices, including MCCB's and fused disconnects, as well as Starline's own Critical Power Monitoring platform for energy metering.
Reinforcing ease of installation, 'elbows' are equipped to meet any change of direction and plane with standard or customised solutions. Additionally, all straight sections for the transport and distribution of high-power energy (as well as many additional accessories for meeting installation requirements) are pre-installed with patented monobloc joints featuring breakaway heads.
With the ability to cover both AC and DC voltages, the busbars are certified to work in direct current applications, and are standardized and certified to work with the Legrand Data, Power, and Control range of solutions including cast resin transformers and cast resin busbars, supporting a robust performance and wide variety of applications.
Standard connection interfaces to electrical equipment are also offered as part of the XCP range. Starline understands that one size does not always fit all. Dimensions in hole patterns can often vary among manufacturers, as well as varying ratings, therefore XCP has this covered, offering configurable designs for common dimensions, as well as completely custom solutions engineered to work with any system. So, just because it's XCP, there's no need to part with your preferred panel manufacturer.
Similarly, transformer connection interfaces, comprised of the connection interface, flexible braids, and transformer straps, tend to vary, so Starline will work with you to ensure that the proper design is available.
And if a particular component can't be found in Starline's extensive catalogue, a wide range of customizations are available with this product line, ensuring a solution can be engineered to work with your specific requirements.
And to help you stay on time and budget for your busbar project, Starline also implements PSSL design and layout software for use exclusively with the XCP range of busbars. It can utilize the latest AutoCAD and Revit files as inputs, as well being able to export to these formats, too for easy BIM integration.
"PSSL software can be utilized before the design phase to help ensure that the quote is as accurate as possible," says Berenbrok. "This contrasts with some of the manufacturers that provide what I call a 'per metre pricing', which when you approach it like that, can cause you to miss significant project costs."
By taking advantage of PSSL software, expensive cost overruns after the purchase order is received are minimized, helping ensure a smooth, easy busbar installation, avoiding any after-the-fact changes, unexpected costs, or delays.
Safety
For projects that require both outdoor and indoor applications, when it comes to ingress protection, Starline has a solution for both.
"The standard XCP busbar is rated to an IP55 ingress protection performance level typically for use indoors. RCP busbar is rated IP68 for outdoor transport of power.
"So what we've done, is we've created an adapter element that easily connects the two different types of busbars, with RCP cast resin busbar on the outside and you have the Starline XCP busbar on the inside, making a seamless solution," explains Berenbrok.
CE marked, tested, and manufactured per IEC 61439-1 and 6, Legrand also has the advantage of providing third party LOVAG certification for the interface between its busbar and transformer, giving customers peace of mind that the product will deliver the highest safety levels from design through to installation.
In the event of a fire or even a false alarm, products in the range are sprinkler-proof. They also feature superior insulation that comprises a premium redundant polyester film. Using twice the amount required as standard, Starline can provide both Class B (135°C standard) and, if needed, Class F (155°C) upon request.
The correct installation of power distribution architectures via electrical busways minimizes the risk of potentially catastrophic arc flash accidents. The special cladding affords the product up to three hours of fire resistance, making them far safer than traditional panel-based legacy systems.
Global presence, local support
With more than 85 years' experience as an electrical contractor and manufacturer, Starline has had the time to hone its craft, continuing to create innovative solutions to overcome new challenges.
Starline's global engineers are on hand to provide the expert design and technical support needed to ensure all the unique requirements of your project are met, with factory-certified technicians available locally to provide on-site assistance for busway installations, commissioning, and troubleshooting.
To find out more about Starline's new XCP range, check out the DCD>Europe Tech Showcase, featuring John Berenbrok
More...
Expanding on an already extensive offering, Starline says its new XCP high powered busbars provide even the most demanding facilities with exceptional flexibility, performance and safety

While still meeting output-demands

Download this free whitepaper from Starline.