Malaysia is a growing nation – and it owes its success in no small part to its burgeoning digital economy, which is currently contributing 23.2 percent to the country's GDP. At the heart of the government's strategy is the Malaysia Digital Economy Corporation (MDEC), which is working to make the country a regional leader in inclusive, responsible, and sustainable socio-economic development through digitalization.
While Microsoft has had a presence in the country since 1992, working hand in glove with MDEC has enabled the Redmond-based tech company to bring its expertise to bear in new geographical areas and new business partnerships throughout Malaysia.
Microsoft has expanded its footprint within Malaysia, both as a partner in building the country's tech ecosystem, and by equipping citizens with the knowledge and tools they need to succeed in the digital economy.
The company is establishing its first data center region in Malaysia, which will enable Malaysia's government to shift its business to the cloud, in a move supported by agencies including MDEC.
All of this is big news for the data center industry. Research has shown that a combination of tax incentives and significant investment in the country's internal infrastructure are making Malaysia an increasingly attractive proposition for businesses looking for a base for data center operations. Add to this, the fact that Malaysia benefits from connections through 29 submarine communications cables, connected to 14 landing stations, and it is clear why Malaysia is becoming a regional data center hub.
This is evident by the fact that Malaysia is ranked second in ASEAN, eighth in Asia-Pacific and 22nd globally in the Arcadis Data Center Location Index 2021.
An impactful collaboration
In 2021, Microsoft launched the Bersama Malaysia (Together with Malaysia) initiative, announcing the establishment of its first data center region in the country. This upcoming data center region will enable Microsoft to offer its full stack of cloud offerings, including Microsoft Azure, Microsoft 365, Dynamics 365 and Power Platform. This provides a highly available, scalable and secure cloud environment for businesses across the region, with data residency options for compliance and added security purposes for organizations in Malaysia.
The data center region will support and stimulate economic development for both customers and partners alike, enabling companies, governments, and industries to realize the benefits of the cloud for innovation while driving productivity. At the same time, this will create exciting new career paths for citizens in the digital future.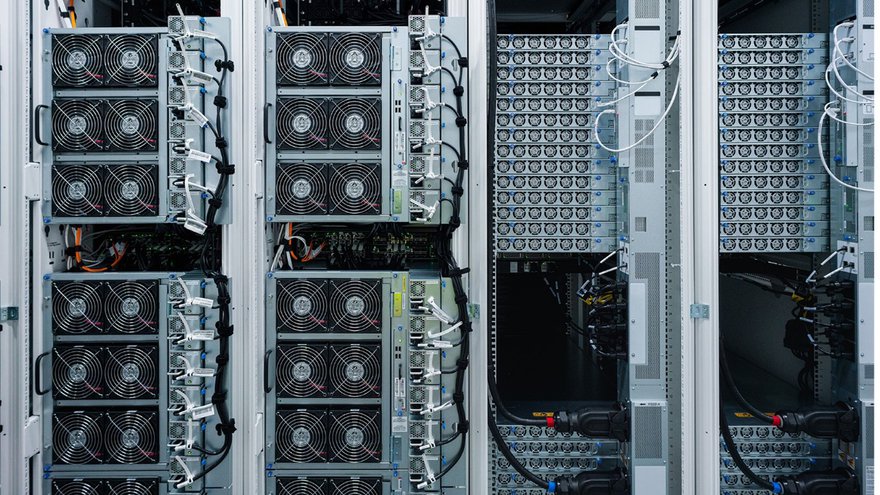 Microsoft also works with organizations from the public and private sector, civil society, as well as academia to create multi-stakeholder conversations dedicated to transformative cloud-first and digital-native policy recommendations to accelerate the development of Malaysia's growing digital economy.
Similarly, under Bersama Malaysia, Microsoft has pledged to upskill one million citizens for the digital economy by the end of 2023. As of February 2023, it had already achieved close to 80 percent of its target.
To demonstrate the power of this initiative, Microsoft has conducted various collaborations with government agencies, non-profit organizations, corporates, as well as education institutions, to name a few.
Among its recent initiative includes a digital workshop and mentor programme, offered alongside Mereka Academy, which saw entrepreneurs from the small town of Jeli, in Kelantan given the skills they needed to take their businesses online.
The results have been impressive: Five of the entrepreneurs who were selected for a three-month-long mentorship program showed an average of 65.8 percent rise in revenue, a 335.4 percent increase in social media followers, and 48 new business partnerships formed – all in just three months.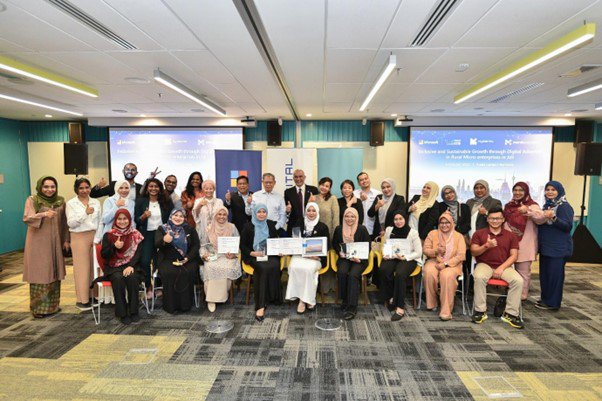 Meanwhile, in further driving the nation's tech scene, Microsoft also collaborated with MDEC and the Malaysian Global Innovation & Creativity Centre (MaGIC) for "Highway to a 100 Unicorns". The program aims to empower local startups and strengthen Malaysia's startup ecosystem, including by providing access to focused workshops and knowledge-sharing webinars to eligible startups.
Of course, in the ever-increasing threat landscape, cybersecurity skills are vital. Microsoft has worked with the ASEAN Foundation to launch the ASEAN Cybersecurity Skilling Programme (ASEANCSP) which aims to cascade cybersecurity literacy to 6,000 Malaysian youth.
In October 2022, Microsoft also kickstarted a collaboration with the Ministry of Education for the Reading Progress initiative. The pilot program has benefited more than 550 schools and almost 1,200 teachers across the country through the exclusive feature available on Microsoft Teams, enabling pupils to film their reading and submit it to teachers for assessment and mentoring.
These are only a handful of examples. Malaysia and Microsoft together with MDEC have forged a path to create a world-leading digital infrastructure and a skilled talent pool.
Going green
Malaysia is a country that understands that the world is moving at breakneck pace, and the experience gained through working alongside Microsoft has allowed Malaysian businesses to look to future initiatives, particularly surrounding sustainability.
As part of the Malaysian government's commitment to the expansion of solar power generation, Malaysia has introduced a Virtual Power Purchase Agreement (VPPA) program.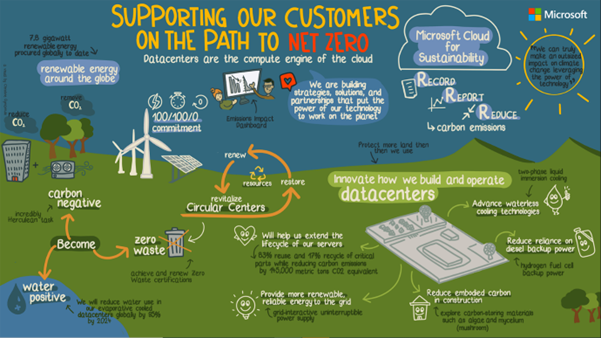 Launched at the 5th International Sustainable Energy Summit in August 2022, the VPPA program allows businesses to buy a quota of 600MW of clean, solar energy upfront. In return, they must agree to switch to this supply by 2025, thus speeding up the move to renewable energy and assisting businesses in meeting their ESG commitments.
For its part, Microsoft plans to transition its diesel-powered backup generators to greener alternatives, such as low carbon fuels, batteries or hydrogen fuel cells as part of its commitment to be carbon negative by 2030.
Alongside commitments to cut carbon emissions across the lifecycle of technology, starting with the construction process, Microsoft also aims to reduce and eventually eliminate the use of water for cooling, reduce e-waste by upcycling server parts, and actively sustain local ecosystems where its data centers are placed.
But the environmental goals don't stop there. The company has pledged to be carbon negative by 2030 and, by 2050, to have removed all historical emissions dating back to the founding of the business in 1975. This even extends to water usage, where by 2030 Microsoft intends to replenish more water than it uses. Such actions are vital in a country like Malaysia, where water supply is often limited by environmental factors. Malaysia is also committed to be zero-waste by 2030, with single-use plastics removed entirely by 2025.
And this is just the beginning.
The symbiotic partnerships that have been forged between Malaysia and Microsoft demonstrate two entities with synergy at their heart: both are working towards similar goals that look beyond the nuts and bolts of becoming a player in the data center market.
The work being done together will see Microsoft, MDEC, their partners, and the thousands of businesses that benefit, working in lockstep to create an intelligent, holistic, digital-first economy that puts the needs and skills of citizens at the heart of everything it does – for the benefit not just of one country or even the region, but the whole world.
MDEC is a high-powered, one stop agency that supports growth and expansion of tech companies at all stages, assisting them to land and expand in Malaysia and beyond. Please reach out to MDEC (https://mydigitalinvestment.gov.my/data-centre-cloud) and learn how to get started on this process. MDEC welcomes you to make Malaysia your digital home.