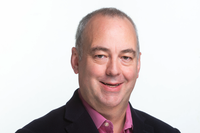 The UK is a thriving market for data centers, with cloud providers leading in recent years. Now, as the Edge begins to pick up its pace, companies are trying to work out how it fits into the nation's digital landscape.
One UK digital Edge infrastructure provider, Pulsant, recently launched its own next-generation Edge platform called Pulsant Cloud to try to bridge the gap.
The company has been recognized with this platform, after scooping the award for Edge Data Center Project of the Year, which was sponsored by Moy Materials.
This award recognizes projects demonstrating a unique and strategic approach to how a successful Edge deployment is designed, set up, and operated.
According to the firm, this platform has been designed to extend the power of the Edge into complex hybrid environments.
It's clear that the company is serious about this too, following over £100 million worth of investments into building its Edge digital infrastructure platform in the past year. Pulsant acquired two data centers during this period, in Manchester and Reading. It now counts 12 data centers across the country.
Pulsant wants to enable 95 percent of UK businesses to benefit from the major advances of Edge computing and give regional enterprises and service providers unmatched scale and reach.
"The launch of Pulsant Cloud is another significant milestone in the development of our Edge infrastructure platform. We have invested in the network, our data centers, and now the hybrid cloud to give enterprises orchestration all the way to the Edge," said the company in a statement.
According to the firm, Pulsant Cloud is able to "resolve the most significant control and optimization challenges facing organizations with hybrid environments."
It's been designed with delivering cost-control and workload flexibility needed for Edge.
Pulsant Cloud has been developed for the whole of the UK to access, through its Edge infrastructure platform. In simple terms, clients are able to develop Edge applications within a hybrid cloud environment via Pulsant's 100Gbps fiber network.
The service keeps regional mid-market organizations connected, enabling them to build and deploy applications.
And the company is quite keen to point out that its coverage is nationwide, with its connected data center network stretching from London to Scotland, filling the infrastructure gap between regional businesses and innovative software providers. Bridging the digital divide across the UK is a key target of Pulsant's.
A partnership with Megaport, a network-as-a-service provider has given Pulsant the opportunity to connect to more than 360 cloud service providers, including some of the biggest hyperscalers around including Alibaba, AWS, Google Cloud, IBM Cloud, Microsoft Azure, Nutanix, Oracle Cloud, Salesforce, and SAP.
"We're delighted to announce we won the "Edge Data Center Project of the Year" award at last night's DCD Awards 2022," Pulsant said.
"The award truly recognizes our work delivering a next-generation Edge infrastructure platform to UK regional enterprises and service providers, offering low latency access and hybrid cloud through our 12 UK-wide data centers. This is a huge testament to our dedicated team and everyone involved in the project." 