Conapto was launched in 2018 when the Nordic investor Segulah Fund V acquired the company. Now, Conapto embarks on a new journey with new owners in the European infrastructure fund, Marguerite II, which has agreed to acquire 100 percent of the company.
Conapto will continue on the same, well-established path. The brand, the people and all customer agreements will stay as-is, Conapto will continue to be the local, agile, and flexible partner with a strong focus on the customer experience. The difference will be that Conapto now will have an even stronger owner that can support the growth and future expansion of the company. The first action will be to build 2 MW additional capacity at Conapto Stockholm North.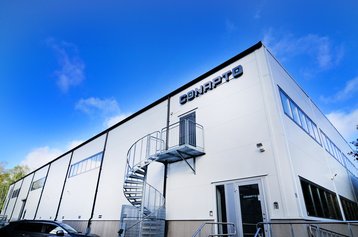 "This is truly a great day for the company, our employees and all our customers. With Marguerite we will be able to support our existing customers as well as new customers with sustainable future proof data center colocation, both in existing data centers as well as new developments. And rest assured, we will continue to be the local, agile, and easy to work with partner that has granted us a world class Net Promoter Score of +52," said Håkan Björklund, CEO of Conapto.
Marguerite II is a €745 million, pan-European infrastructure fund that primarily targets greenfield investments in renewables, energy, transport and digital infrastructure across the 27 EU member states and pre-accession countries.
Marguerite II aims to act as a catalyst of greenfield and expansion of brownfield projects within these countries and to ensure continued support to key infrastructure in the areas of climate change, energy security, digital agenda and trans-European networks.
Marguerite II is managed by Marguerite Investment Management S.A. ("Marguerite"), a Luxembourg based, independent fund manager owned by its partners. Marguerite also manages the Marguerite Fund I, a €710 million infrastructure fund launched in 2010 and today fully invested, as well as Marguerite Pantheon SCSp, established in 2017, which acquired five operational projects from Marguerite Fund I.
Investors in Marguerite II include five leading European national development banks, comprising Poland's Bank Gospodarstwa Krajowego (BGK), France's Caisse des Dépôts Group (CDC), Italy's Cassa depositi e prestiti (CDP), Germany's Kreditanstalt für Wiederaufbau (KfW) and Spain's Instituto de Crédito Oficial (ICO), and the European Investment Bank.
"Conapto has developed into a leading colocation provider in the Swedish market, and, it has become a reference for delivering superior value to its customers. We are delighted to acquire Conapto and look forward to working with its CEO, Håkan Björklund, and the management team to continue to provide best in class service to the customers and accelerate the growth of the company," said Michael Dedieu, managing partner at Marguerite.