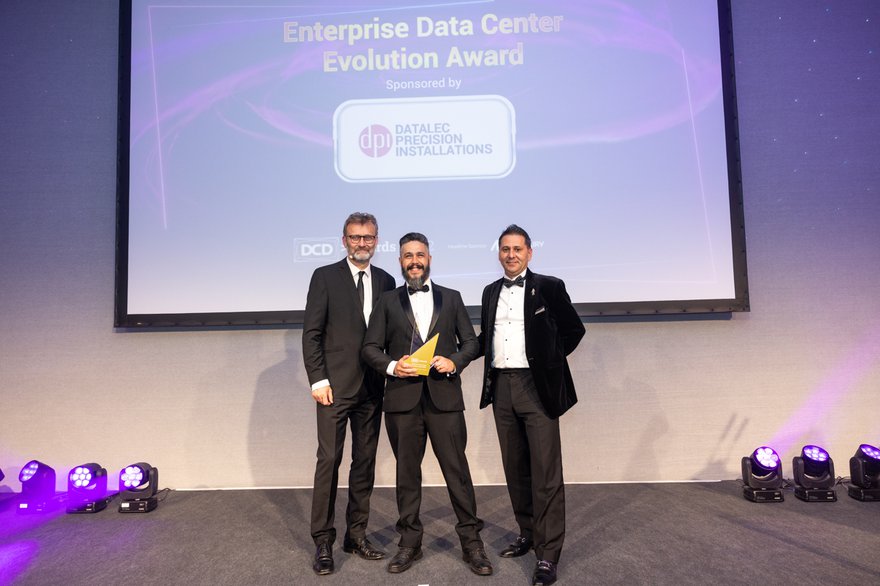 Online banking is a necessity for nearly everyone these days and is an absolute must for speedy transactions.
This method of transferring money has replaced cash, and stopped people from having to travel to banks. But all these transactions - and there's a hell of a lot of them - must be going somewhere. And of course, the answer is data centers.
One such financial services company is Brazilian-based Itaú Unibanco. The firm has two data centers, both of which are located in Mogi Mirim, roughly 150km southwest of São Paulo.
The company's work has been recognized after it claimed the Enterprise Data Center Evolution award, sponsored by Datalec Precision Installations.
This award recognizes the process of data center evolution that enables the enterprise to meet all the required objectives of its IT strategy.
Itaú Unibanco has an initiative to improve processes, restructure teams, and automate manual processes. Itaú Unibanco - Centro Tecnológico Mogi Mirim comprises two data centers with more than 10,000 sqm of IT space and 30,000 sqm divided between facility and support.
These spaces together generate a huge amount of assets that should be monitored and managed on a digital platform: the DCIM system. DCIM has around 1,500 facility assets with more than 120,000 automation monitoring points, 5,000 IT assets installed, and integrations with at least eight external systems.
But what is the DCIM platform?
This platform, allows for the full integration between data center infrastructure areas, simplifying and automating infrastructure delivery through integration with ITSM, Asset Management, and CMMS platforms.
According to Itau, its facilities infrastructure provisioning becomes fully automated due to the platform's advisory functionalities based on the capacity that indicates the best position for new equipment, aiming to maximize the energy and occupancy efficiency of IT environments.
Because of this DCIM platform, the data centers now have a digital twin tool, that allows for the automation of infrastructure delivery routines for lead time reduction, quality improvement, predictability of reactions and possible impacts of infrastructure changes, online monitoring of electrical loads, generation of instant CFD models, and others.
Another important focus for Itaú Unibanco has been its new colocation initiatives, and its DCIM platform has been able to support such initiatives.
With the goal of providing its clients a centralized management of their infrastructure, Itaú's DCIM is able to centralize the management of colocation spaces on a unified platform, giving the customers a complete view of space and occupation, power consumption and demand, plus actual, and historical thermal conditions of IT space, and a detailed database of all IT assets installed in their environment. 