Hello and welcome to day one DCD>Control & Automate Virtual Live Blog. My name is Shaun, Content Marketing Specialist here at DCD and I'll be covering two days worth of content from the industry's largest virtual events.

I'll be posting content, links, and listening in on discussions happening in the social sphere as the day goes on. Make sure you follow us on Twitter @dcdnews and use the hashtag #DCDControl to join in on the discussion. Remember, if you're a registered delegate you can access our dedicated networking platform to connect with other delegates and speakers - it's 100% free.
3:01PM EDT // 8:01PM BST
That wraps up Day One of DCD>Control & Automate Virtual. Remember you can access all of today's presentations for free, on-demand. You can also connect with all the delegates and speakers from the event with our dedicated networking app.
Make sure you tune in tomorrow for another day of the industry's thought leaders sharing some fantastic information.
---
3:01PM EDT // 8:01PM BST
Thank you all for a fantastic final panel. Connect with all the panel members and access the presentation on-demand with the resources below.
---

2:36PM EDT // 7:36PM BST
"When we do go on site, we want to make the most of that time."
Interesting anecdotes from Fred on how they're managing their physical time in their data centers. It's all about increasing efficiency to ensure the most is made out of the allowable visit time.
---
2:14PM EDT // 7:14PM BST
Fantastic overview of whats driving second-generation DCIM from James at Sunbird.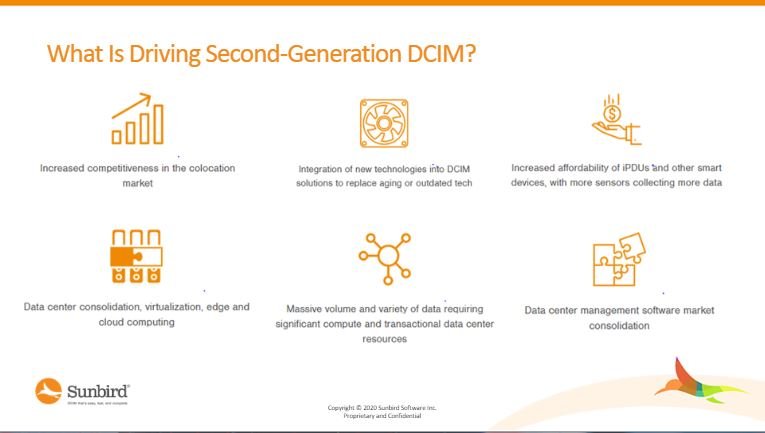 ---
1:51PM EDT // 6:51PM BST
What an amazing presentation from Amber, fantastic and insightful info useful for anyone in the industry.

Our final session of the day will explore how DCIM G2 can be easily and quickly deployed to enhance modern data center environments and leverage new technology to maintain uptime, drive efficiency, and boost productivity.
---
1:29PM EDT // 6:29PMPM BST
"There is a shortage of engineers in many countries, and perhaps one of the outcomes of the global pandemic is that hopefully it benefits of the data center industry as a whole and that it has highlighted the global reliance, that we have on them. And therefore, the reliance we have on data center people."
A common trend across many of our conferences, the shortages of skilled people.
---
1:22PM EDT // 6:22PM BST
"One of the more interesting things is that they've increased their actual infrastructure on site. So as an example, instead of having a site that is n plus one in terms of redundancy arrangement, perhaps we will go to two or even more."
As Amber said, an increased focus on resiliency and redundancy.
---
1:17PM EDT // 6:17PMPM BST
Making the case for remote management. Interesting results from Amber and the team at Uptime Institute.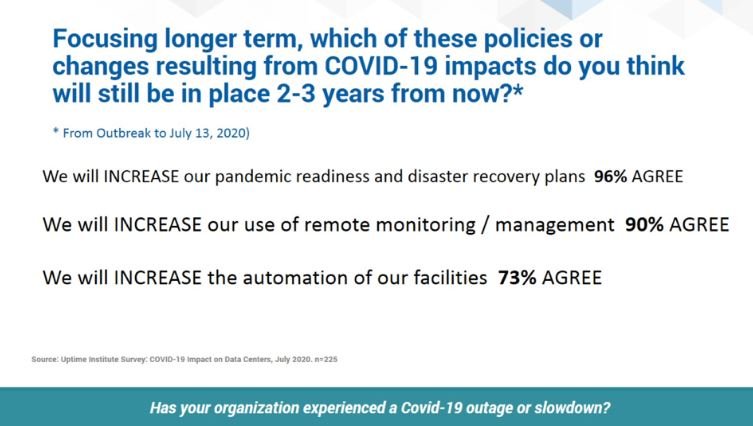 ---
12:42PM EDT // 5:42PMPM BST
A big thank you to Dean and Paul for joining us today in a great case study. Remember you can watch the session on-demand and connect with other speakers and delegates using the resources below.

The penultimate presentation for today is a keynote presentation on what we can learn from the data center industry's response to COVID-19?
---
12:20PM EDT // 5:20PM BST
"As with most data modelling, the more data that is available, the more accurate. Actually, the more responsive the algorithm can be. And therefore, the more insights, it can provide the addition of power data from the racks provides a further feature set that indicates how the load is effectively spread around the technical space within these cooling zones."
Fantastic overview from Paul on the role of data modelling.
---
12:10PM EDT // 5:10PM BST
Sharing with you all the optimization essentials from EkkoSense.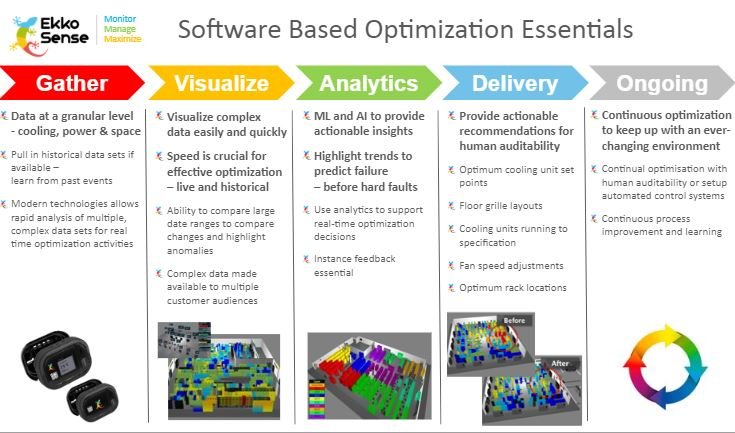 ---
11:59AM EDT // 4:59PM BST
Thank you very much to all our panelists for another great Technology Showcase. Get in touch with all of them and stuck into the free resources on offer.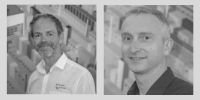 Our next presentation is all about the value of machine learning - Based on case study material this presentation will show numerous examples of where the application of machine learning to data center cooling, space and power capacity challenges has led to unexpected optimization results.
---
11:32AM EDT // 4:32PM BST
Thanks to Ross from Exetherm for sharing everything about their wireless sensor technology. Make sure you use our networking app to connect with Ross to learn more.
---
11:19AM EDT // 4:19PM BST
Thanks to Joff and SoftIron for their demonstration of their software today. Make sure you connect with Joff and the team to find out more.
---
10:45AM EDT // 3:45PM BST
Thank you very much to Sherman for taking the time to join us today. You can connect with Sherman and access his presentation using the resources below:

Up next is our Day One Technology Showcase, A series of quick-fire presentations showcasing the latest DCIM and remote monitoring technologies, providing transparency and security from a distance.
---
10:32AM EDT // 3:32PM BST
"In addition, stranded capacity dropped to two and a half megawatts from 2018 to 2019."
Absolutely incredible results shared by Sherman.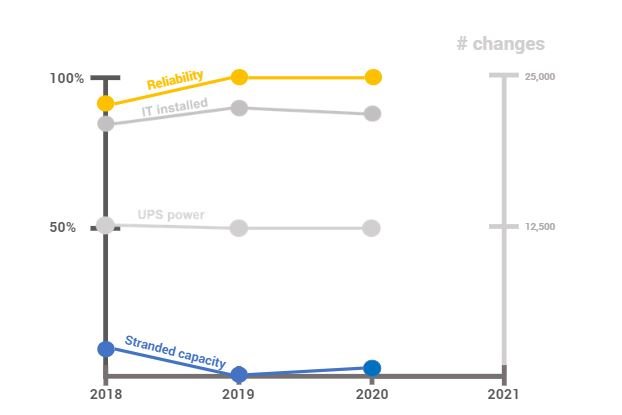 ---
10:24AM EDT // 3:24PM BST
"Out of the box has built in capability to certain monitoring systems, but it also has an open API that allows connection to other monitoring systems to allow visualisation of sensor data. Power monitoring other monitoring information. The efficiency of the chiller plant is also a characteristic of the digital twin model."
Digital Twin has a lot of capabilities right out that box according to Sherman.
---
10:14AM EDT // 3:14PM BST
"Digital twin is a new approach to data centre management, and it's based on a computer model, or a virtual replica of the physical data centre ."
Your data center replicated in a virtual world. Really insightful video from Sherman about how it looks and feels.
---
9:47AM EDT // 2:47PM BST
A quick reminder also that registrations are now open for DCD>San Francisco, a global conversation about the evolution of hyperscale and its impact on the industry. Register now to hear speakers from the likes of Digital Realty, Tesla and Google.
---
9:45AM EDT // 2:45PM BST
Thank you very much to Zahl for joining us on the first session of DCD>Control & Automate Virtual. You can connect with Zahl and access his presentation using the resources below:

Up next we're looking at digital twin technology and how it can improve efficiency.
---
9:36AM EDT // 2:36PM BST
"We can't just keep doing the same thing and expect things to happen... we need to adapt rapidly".
Wise words from Zahl on how automation and the edge need to particular innovations to work well.
---
9:25AM EDT // 2:25PM BST
Zahl taking us on a journey through time to chart automation
"The era of commodity compute was one of the inflection points where I see automation really took a massive leap forward."
---
9:20AM EDT // 2:20PM BST
Wow, what an interesting look at the data centers of days-past from Zahl.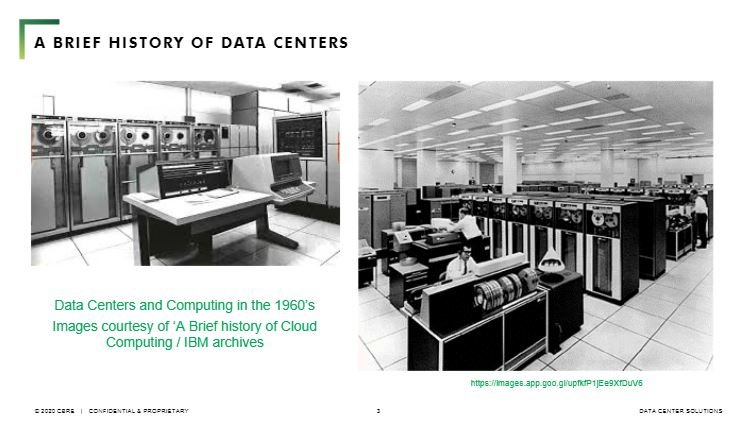 ---

6:48AM EDT // 11:48AM BST
In just over two hours we will be live with DCD>Control & Automate Virtual. Our first session of the day is all about automation at the edge. Make sure you're registered to hear about the drivers, constraints, influencing and forcing factors in their broadest sense that are driving innovation and automation throughout the data center lifecycle.
---
DCD>Control & Automate Virtual