Canadian CIOs, CTOs, and systems architects, who may have been slow on the draw with their cloud adoption, will find much at the annual DCD Canada conference to urge them to action. Co-hosted by the Toronto Cloud Business Coalition, this conference that will run at the Toronto Allstream Centre on October 12th - will examine all paths on the cloud journey.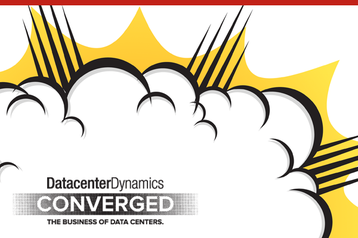 DCD Canada's new free-by-invitation delegate model means this event will be at no registration fee for qualified IT, data center and cloud enterprise user executives, managers and technical professionals - Click here to apply for your complimentary pass.
"Just at the historic moment when Canada's leadership prepares for both reinvigorated innovation and for investment in infrastructure," says Bruce Taylor, DCD EVP for North America, "the country's IT and data center leaders are bringing massive new IT, network and cloud computing infrastructure capacity on line so that Canada will be in the best position to take advantage of the new global digital transformation – the IoT, M2M, AI/cognitive compute, machine learning, big data and analytics, streaming and interactive content, AR/VR, driverless vehicles, 3D print, and more."
Data sovereignty challenges
Headlines in the news are given hard meaning and context on the DCD stages. Microsoft is partnering with Equinix Canada to deploy Azure ExpressRoute, now giving Canadian enterprise customers secure, private cloud access via Equinix Cloud Exchange through the company's TR2 IBX data center. Enterprise customers living under Canada's data sovereignty policies now have a way to easily deploy hybrid clouds through a private IBX-platform interconnection for cloud agility, scalability, and cost benefits.
Andrew Eppich, Equinix managing director for Canada, will tell DCD Canada's enterprise-class data center and cloud services audience why this development "helps connect our cloud services customers to their business partners and service providers across their digital supply chains…to gain the most business value, securely. (This) enables our customers to reap the benefits of the cloud, while helping to keep their data local and secure."
Power to hydro
Telecom giant launches Rogers Public Cloud to enable customers both to meet data sovereignty requirements as well as gain the full advantage of cloud Infrastructure-as-a Service scalability and cost-annihilating benefits. Not only do customers gain the benefits of reduced cloud costs, but the cost of Hydro Quebec power, coupled with 70 percent liquid cooling with 30 percent outside air economizers; heat exhaust is carried through Yahoo-chicken-coop-like roof peak vents.
"As Canadian businesses (traffic) more data than ever before, many are looking to reduce pressure on IT teams and resources by moving to a cloud environment, however most solutions offered today are complex and cannot scale quickly enough to meet their needs," said Nitin Kawale, president of Rogers enterprise business unit. "Rogers Public Cloud offers customers a simple, data-sovereign, cost-effective way to manage their IT infrastructure."
Hybrid cloud player
IT research analyst firm, IDC Canada has dubbed CenturyLink as a "major player" with an "impressive pedigree" in the perhaps the hottest sector of the cloud market – enterprise hybrid cloud services (on an $84B growth track by 2019).
CenturyLink's demonstrated capacity to orchestrate the complexities of managing enterprise on-premise, public cloud and private IaaS gives it a strong edge in competing with the public cloud platform and services giants, "just at the moment of maturity when hybrid cloud architectures give Canadian enterprise CIOs a new quiver of arrows with which to attack rising IT and data center ownership costs," says DCD's Taylor