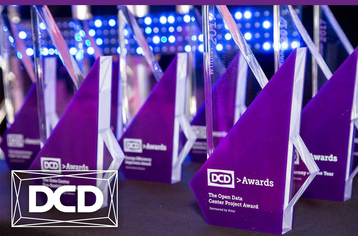 Every year, DCD Asia Pacific organizes an Awards evening that celebrates the industry's most cutting-edge projects, most dedicated teams and most talented people. The gala dinner and awards ceremony will to be held at the Marina Bay Sands in Singapore on September 17th in conjunction with the DCD>Singapore conference.
An initial pool of almost 130 starting entries has been whittled down to 35 as the five finalists in each of seven open categories were announced on 15th August at DCD>Sydney. The shortlist has been selected thanks to the efforts of an expert team of 24 independent judges who studied the entries and scored them on a number of attributes. Three individual Awards - for Data Centre Manager of the Year, Business Leader of the Year and for Outstanding Achievement will also be announced in Singapore.
"We have expanded the number of Awards categories in the Asia Pacific this year and this has created the momentum for a greater number of entries from more markets across the region. We have finalists from China, India, Australia, Singapore, Malaysia, Bangladesh, New Zealand, South Korea and Thailand indicating the extent to which the region as a whole is growing and maturing in the face of the challenges posed by business and social transformation", explained Tom Winter, Managing Director of DCD Asia Pacific. "We wish the finalists luck as they complete the final entry stage as I speak, and we thank the judges who will look at the entries for a second time to select the winners".
More about DCD>Singapore
The region's leading Data Center and Cloud Infrastructure transformation event
To learn more about the Awards, the finalists and about the Gala Dinner on 17th September at the Marina Bay Sands, please click here.
We look forward to welcoming you to a very special evening!