Tech Innovation Day
2.00pm to 4.00pm CST
The Future of Data Center UPS
To mark the launch of Schneider Electric's Galaxy VL UPS, we will be hosting a technology innovation day with leading experts from the field that explore the development of uninterruptible power supplies for the protection of diverse data center workloads. The agenda will look at:
Modern footprint and density requirements for UPS
Power infrastructure investment as part of the enterprise sustainability roadmap
Adaptability and changing data center availability profiles
The 2 hour afternoon webinar program will include a panel discussion, and deep dive technology session and demonstration of the Galaxy VL capabilities, followed by an open roundtable discussion.
View Agenda
In partnership with Schneider Electric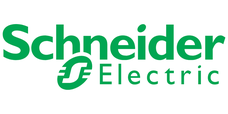 Schneider's purpose is to empower all to make the most of our energy and resources, bridging progress and sustainability for all. We call this Life Is On.
Our mission is to be your digital partner for Sustainability and Efficiency.
We drive digital transformation by integrating world-leading process and energy technologies, end-point to cloud connecting products, controls, software and services, across the entire lifecycle, enabling integrated company management, for homes, buildings, data centers, infrastructure and industries.
We are the most local of global companies. We are advocates of open standards and partnership ecosystems that are passionate about our shared Meaningful Purpose, Inclusive and Empowered values.