Tech innovation days
Gen 10 ICEraQ Virtual product launch
Reduce PUE | Maximize uptime | Futureproof your facility
Gen 10 ICEraQ Innovation Day
Tune in to a unique data center cooling innovation day - unveiling the next-gen ICEraQ product. Interact with experts from Green Revolution Cooling, as we uncover the latest in cooling technology with ICEraQ delivering:
Productivity and efficiency gains - with mPUE 1.03 or better to improve your carbon footprint
Enhanced uptime and reliability - with all new monitoring and control system and longer lifecycle
Reduced capital expenses - through improvements in compute density and reduction in floorspace required (up to 50%)
Cost-effective futureproofing to meet evolving demands with greater capital utilization
The agenda not only includes exclusive product demos but expert panel discussions and dedicated roundtables so you get all your key questions answered!
View Agenda
In partnership with GRC: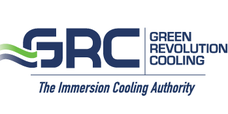 Radically simplifying the design, build and operation of data center cooling infrastructure, GRC's patented immersion cooling solutions provide the breakthrough growth and cost-saving potential you're looking for. Immersing servers in liquid affords a major across-the-board improvement in rack density, cooling capacity, data center layout and location options.