Tech Showcase - Sustainable Power and Cooling
This session took place on September 28, 2022
Please complete the following form to access the full presentation.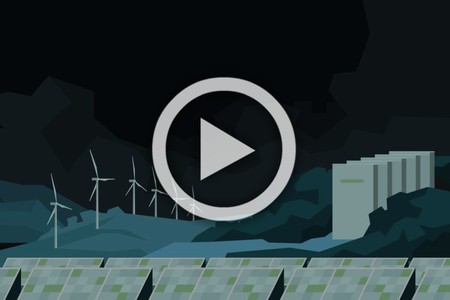 Tech Showcase - Sustainable Power & Cooling
This episode is now available to stream using the form below.
Airsys: Redefining the Data Infrastructure
There has never been a time when so energy resources were consumed at the rate they are than now with Data Center facilities. Finding a more sustainable and affordable way to cool the Data Centers is a huge challenge in the Data Center industry right now. Airsys has developed innovative liquid cooling technologies to address these challenges, technology that can deal with high-density heat while increasing cooling efficiency, and more importantly, technologies with full recovery of the energy consumed by the IT equipment, transforming it into reusable energy for heating, cooling and other purposes.
In this session Airsys explores liquid cooling technology as a method to reduce Energy usage and expenditure as a sustainable, responsible and reliable solution.
Airedale: Land of the Free (Cooling?) - Designing a Chiller for the US Data Center Market
When Airedale by Modine launched in the US in 2021, they knew that UK attempts to "break" America aren't always guaranteed to succeed. In order to be a Beatles, rather than an Oasis, the UK-headquartered brand leaned heavily on US parent company Modine, their unrivalled European data center cooling pedigree and some US spelling & measurement lessons!
The result, cemented by a partnership announcement with US colo giant Corscale, has been a resounding success. The bedrock of this being the OptiChill Free Cool…a data center chiller designed from the ground up by engineering teams on both side of the pond and featuring several ground-breaking innovations.
In this session, Airedale by Modine's Stuart Kay will tell the story behind the development of the OptiChill Free Cool and show viewers around the product using an immersive 3D walkthrough guide.
Vertiv: Utilizing Liquid Cooling to Improve Energy Efficiency in the Data Center
Climate change and sustainability drive boardroom and shareholder conversations about corporate social responsibility. To contribute to their organizations' environmental stewardship goals, I&O leaders must understand their role in reducing carbon emissions and water consumption.
Designed to support liquid cooling within high-density environments, the Liebert® XDU Coolant Distribution Units are suitable for chip & rear door cooling applications that offer easy, cost-effective deployment in any data center. The Liebert XDU family offer systems that operate with/without facilities water, allowing you to tap into the benefits of liquid-cooled servers to more efficiently support higher rack densities without incurring the costs of significant infrastructure changes.
Brought to You by