High-performance computing cloud security
This session took place on September 17, 2019
Please complete the following form to access the full presentation.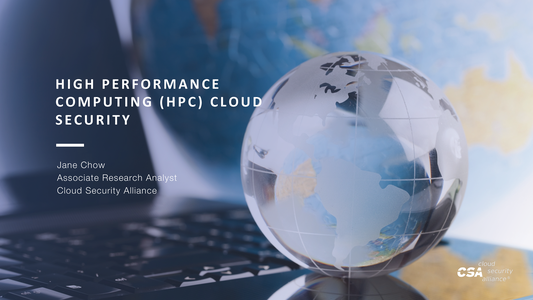 High-performance computing cloud security
Data are a central need in big data and AI, and have driven the growth of HPC Cloud in recent years. The Cloud Security Alliance's High Performance Computing (HPC) Cloud Security Working Group (WG) was formed with the intention to develop a holistic security framework for cloud infrastructure architected for HPC needs. Due to the performance required by HPC workloads, 'close to metal' operations are often demanded. At the same time, security of workloads is also an area of concern. The WG seeks to work on a set of recommendations to secure HPC cloud, while retaining the performance HPC is known for. This session introduces the WG and scope, and CSA Research in general.
Speakers