New York
Watch sessions on-demand
The virtual conference for the enterprise data center ecosystem
Why we are betting on 'cloud offload' and delivering compute at the edge
This session took place on September 2, 2020
Please complete the following form to access the full presentation.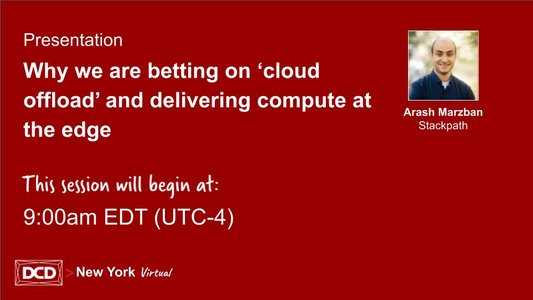 Why we are betting on 'cloud offload' and delivering compute at the edge
Some experts believe that the biggest benefit of processing data at the edge of a network is driven by the need to minimize latency. Fundamentally, the edge tackles the immense amount of data being generated by processing and storing data closer to the source of generation and thus avoiding the costly backhauling of data to the 'cloud core'.
Arash will outline how StackPath is ramping up investment in globally distributed infrastructure in a bid to ensure the edge nodes outstrip 'edge hype' and are able to deliver high speed networking for all.
Speakers