New York
Watch sessions on-demand
The virtual conference for the enterprise data center ecosystem
Tech Showcase - Generators and Back-Up Power
—
A series of quick-fire presentations showcasing the latest technologies to drive innovation across power generation and back-up.
E+I Engineering: LV Switchgear Solutions with a Difference: How to remain competitive as the demand for data soars
As the demand for data increases at an exponential rate, available space in the data centre is becoming saturated, making it more difficult for businesses to upscale power capacity efficiently. This presentation provides an overview of how the compact, safe and flexible design of E+I Engineering's innovative UL891 & UL 1558 switchgear products can help overcome this challenge whilst protecting the performance and cost efficiency of data center operations. We will also discuss the design and manufacturing capabilities of E+I Engineering, including additional levels of protection that can be integrated into the manufacturing process to protect site personnel.
DEIF: Build a resilient PMS with the AGC-4
The DEIF AGC-4 Automatic Genset Controller is ideal for resilient multi-master power management systems – the backbone of reliability. This presentation provides an introduction to key features of the AGC-4 that helps power professionals design for redundancy, resilience, and fast and dependable backup power. From emulation utilities and configurable built-in software to Close Before Excitation and the Maintenance testing platform, the AGC-4 helps you design for maximum system reliability.
This session took place on September 2, 2020
Please complete the following form to access the full presentation.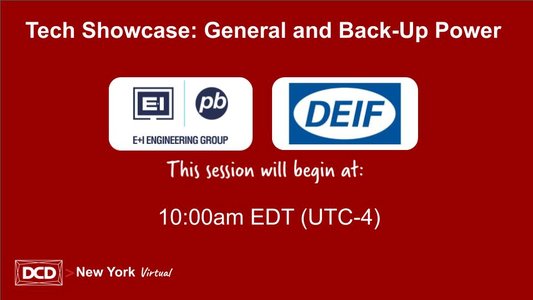 Tech Showcase - Generators and Back-Up Power