New York
Watch sessions on-demand
The virtual conference for the enterprise data center ecosystem
Tech Showcase: Construction Envelope
—
A series of quick-fire presentations showcasing the latest technologies to drive innovation across the construction envelope.
Armstrong: Armstrong Ceilings and Data Center Solutions
Having data available remotely has never been more critical as technology and IT cloud networks expand to accommodate the demands of working virtually. In this presentation, you will learn how strength and flexibility work together to create innovative data center solutions. Learn how to confidently, design, specify, and install the right ceiling for your space.
Ameristar: Crash Rating in your Perimeter Security
Find out what the different levels of crash rating are and what they truly mean. When and where do you need them on your Data Center Site?
This session took place on September 2, 2020
Please complete the following form to access the full presentation.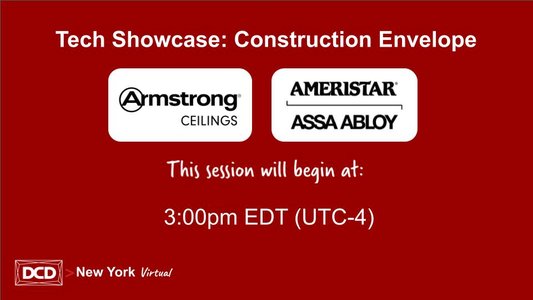 Tech Showcase: Construction Envelope