New York
Watch sessions on-demand
The virtual conference for the enterprise data center ecosystem
Panel discussion: Examining critical operations during and post COVID-19
This session took place on September 2, 2020
Please complete the following form to access the full presentation.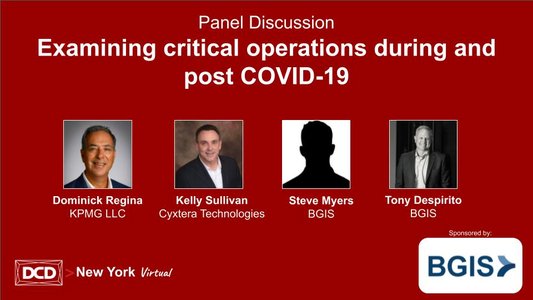 Panel discussion: Examining critical operations during and post COVID-19
Life as we all know it has changed, presenting us with new and unique challenges within the critical environments space. The difficulties have ranged from an increased dependence on infrastructure to completely re-vamping staffing needs as we navigate our way through this pandemic.
Join Tony and a panel of industry experts, as they discuss how operations in critical environments have adapted and morphed to ensure continuous uptime and availability. They will focus on the initial steps taken during Q1 '20 and discuss how those initial actions changed as the political and economic landscape shifted during Q2 and the landscape for future operations.
Speakers
Brought to You by