Lightning Plenary Keynote: Billion-Dollar Infrastructure: Navigating the Path to the Intelligent Placement of Workloads
This session took place on April 10, 2019
Please complete the following form to access the full presentation.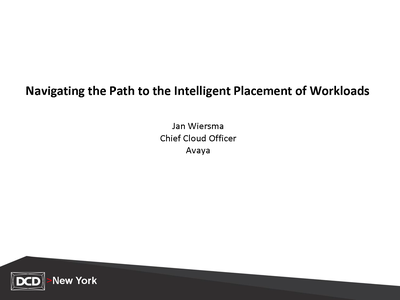 Billion-Dollar Infrastructure: Navigating the Path to the Intelligent Placement of Workloads
Avaya has an 18 year history of delivering communication products around the globe. The company has amassed hundreds of internal, proprietary data centers as it battles to house the data volumes needed to service the activity of 10,000 employees and millions of customers around the globe. Jan will focus on the learnings of digital transformation within Avaya and the complexity involved in balancing a portfolio of datacenters and multiple cloud providers in a cloud-rich ecosystem.
Speakers