Application of fire detection technologies in today's data center
This session took place on November 22, 2019
Please complete the following form to access the full presentation.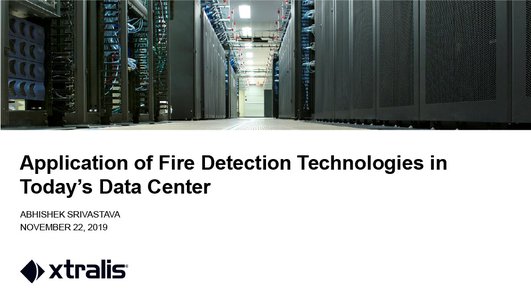 Application of Fire Detection Technologies in Today's Data Center
With many kilometers of power and network cabling, millions of dollars of IT equipment running at ever higher densities and high reliance on cooling, the data center environment could be viewed as an accident waiting to happen. The total reliance of modern business on digital infrastructure is taking the cost of unplanned downtime to new heights. Learn how data center operators are managing
risk through the deployment of early warning smoke detection technology and a preventative approach to fire safety.
Brought to You by