Rise of the machines - how to ensure AI realises its potential in data centre cooling
This session took place on October 14, 2021
Please complete the following form to access the full presentation.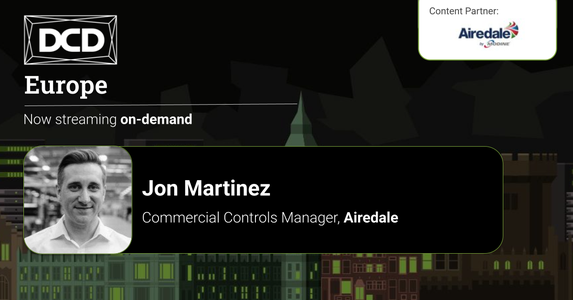 Rise of the machines - how to ensure AI realises its potential in data centre cooling
As it breaks through into the data centre industry, AI has been moving quickly up the peak of expectations, garnering excitement about applications that could reduce GHG emissions. But, will it suffer a fate similar to DCIM, falling into a 'trough of disillusionment', spending years in the technology wilderness, subject to plenty of polished presentations but hardly any real-life take-up? Or will it buck the trend and deliver on its sustainability promise?
This presentation, delivered by Jonathan Martinez of Airedale, will map out a pathway to autonomous cooling systems, cutting through the hype and stating how and when AI-driven cooling systems will be deployed and the benefits they will offer operators aiming to shrink energy bills and carbon footprints.
Speakers
Brought to You by