Chilling prophecy – how predictions of chilled water cooling's demise have been greatly exaggerated
—
Wang Di, President of HUAWEI Digital Power's Middle East division, recently delivered his top 10 data center trends and stated "traditional chilled water systems will be replaced". You might think a company like Airedale, who have based an entire business on supplying chilled water cooling systems to data centers, would be concerned. But they firmly believe that the path to carbon neutrality actually favours their approach over competing technologies like liquid and evaporative cooling.
In this session, Daniel Burczyk will deliver a rallying cry for chilled water cooling, explaining how advancements in free cooling, controls, product design and system application, mean that it should and will remain the technology of choice for a new era of sustainable data centers.
This session took place on July 14, 2021
Please complete the following form to access the full presentation.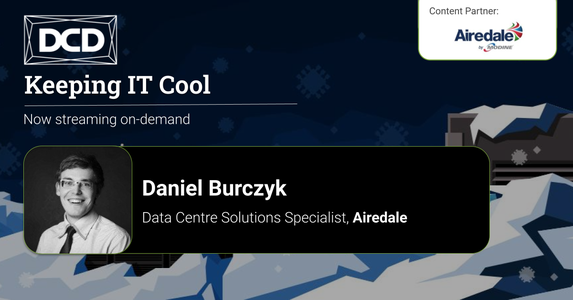 Chilling prophecy – how predictions of chilled water cooling's demise have been greatly exaggerated