The fundamentals of data center cooling - knowing the potential pitfalls and key considerations
This session took place on July 15, 2021
Please complete the following form to access the full presentation.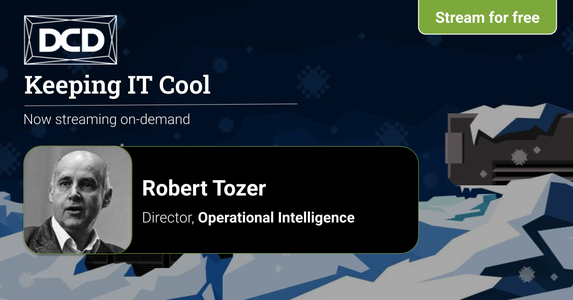 The fundamentals of data center cooling - knowing the potential pitfalls and key considerations
Streaming live at 8am EDT | 1pm BST
As such a critical element of data center optimization, data center cooling presents significant costs and risk. Knowing and mitigating these risks is essential to uptime and resilience, as well as minimizing cost and PUE. But as an industry are we fully aware of the potential pitfalls and their consequences?
This presentation, brought to you by one of the world's most preeminent data center cooling experts, will draw on Robert Tozer's years of experience to provide a detailed update on what he now considers to be the 10 biggest challenges in data center cooling operations. From the importance of getting commissioning right to managing the human element, and everything in between, this session will identify and provide expert insight into the key industry cooling knowledge gaps, and shed light on what to expect from the future of cooling.