Intelligent Operations | Watch on-demand
Watch this broadcast
The Management & Operations Channel
Fireside chat: Could Generative AI hack a data center?
This session took place on November 1, 2023
Please complete the following form to access the full presentation.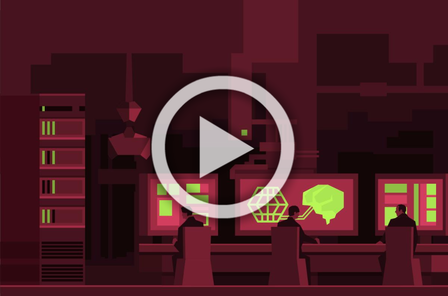 Fireside chat: Could Generative AI hack a data center?
This episode will stream live at 12:00pm EDT
Whilst Generative AI has represented a huge opportunity in some industries, it has also presented a significant challenge to the data center sector. Not only are data centers having to adapt data center design to higher computing densities and source increasing amounts of energy as chips become more powerful, generative AI is now being used to write phishing emails and launch more sophisticated malware attacks. All of these could be used to steal sensitive customer data.
In this fireside chat, DCD will be joined in discussion with Platform.sh's Joey Stanford, to discuss the implications of generative AI misuse, and why data centers will need to create more robust security processes to maintain the integrity of customers' data. How can operators empower their staff to be vigilant against more sophisticated phishing attacks, and put enhanced network monitoring systems in place with minimal disruption to day-to-day business processes? This conversation will explore how data centers can take a risk-based approach to their vulnerabilities, and how AI can also be used to defend against malicious attacks.