Stored Energy in Data Centers - Leveraged as an Asset, Not Just an Expense
This session took place on April 2, 2019
Please complete the following form to access the full presentation.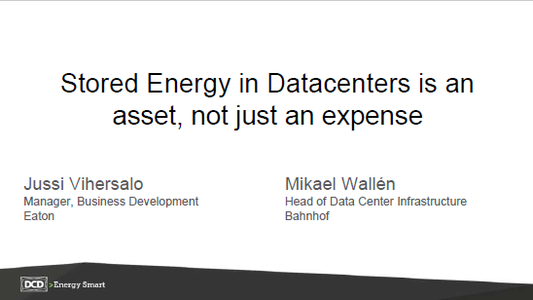 Stored Energy in Data Centers - Leveraged as an Asset, Not Just an Expense
Energy stored on batteries is an opportunity that with the right UPS technology can now be turned into Business and Green Value - additional revenue, savings and most importantly, a green contribution enabling Power Grids to adapt more renewable energy. Join Bahnhof and Eaton to learn the options Data Centers have in taking the best out of their investments in stored energy and hear about the first commercial implementations in the Nordics and Ireland.
Brought to You by