Building the Edge
Stream on-demand
The hit series on edge infrastructure innovation & deployment
Taking healthcare to the Edge: An AI-driven transformation
This session took place on April 14, 2021
Please complete the following form to access the full presentation.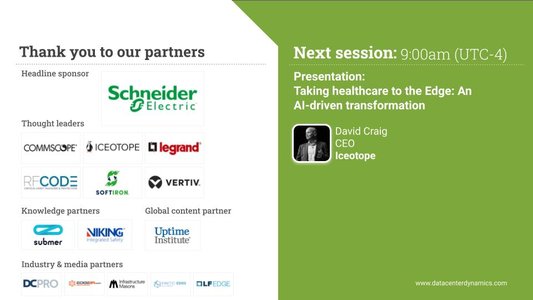 Taking healthcare to the Edge: An AI-driven transformation
AI is transforming the delivery of healthcare by enabling faster, more accurate analytics at the point of care leading to quicker diagnosis, treatment and improved patient care outcomes. This is driving a raft of use cases across the entire care delivery system with the fastest adoption being seen in Diagnostic Image Interpretation and Precision Medicine.
This session will take an in-depth view of the primary AI use cases within healthcare and will examine the key drivers and the challenges facing HPC deployments in IT hostile locations. It will look at liquid cooled technologies and their application in IT hostile, harsh and extreme location deployments, and highlight the roadmap to AI-enabled healthcare delivery using AI-enabling precision immersion cooling.
---
Roundtable: How can IT live at the edge and support the industry's move towards net zero?
We invite you to join this roundtable directly following this conference presentation from Iceotope to continue the conversation, get your questions answered, share your own insights and to find potential collaborators.
Brought to You by