Building the Edge
Watch sessions on-demand
A global discussion on edge infrastructure & innovation
Building sustainable and resilient edge data centers
This session took place on May 27, 2020
Please complete the following form to access the full presentation.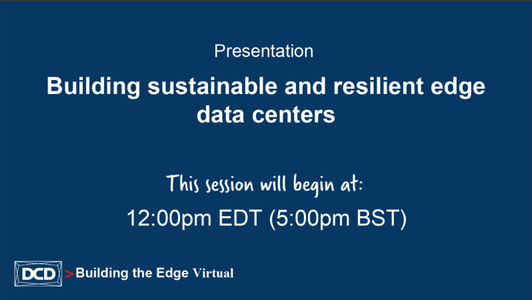 Building sustainable and resilient edge data centers
An energy challenge is on its way and it's coming from the edge. Schneider Electric predicts that by 2040, 80 percent of total data center energy consumption will come from edge data centers. That is the equivalent of 275 million households. We know that when it comes to availability, the edge of the network has become mission critical and it must be made more resilient. However, higher resiliency traditionally means lower efficiency creating a paradox – how do we make the edge more resilient and sustainable?
This presentation will discuss the challenge posed by edge data center energy consumption, the new thinking required to address the availability and sustainability paradox, and the importance of creating an open ecosystem.
Brought to You by