CMCO - The new credential for mission critical operations and skills development
—
CMCO or Certified Mission Critical Operator® is a new credential based on community guidance and input to a rigorous development process that defines and establishes a single set of standards for the knowledge and skills required to perform the role competently. If you would like to understand how you organisation can leverage CMCO as a tool for operational excellence please join us.
This session took place on October 22, 2019
Please complete the following form to access the full presentation.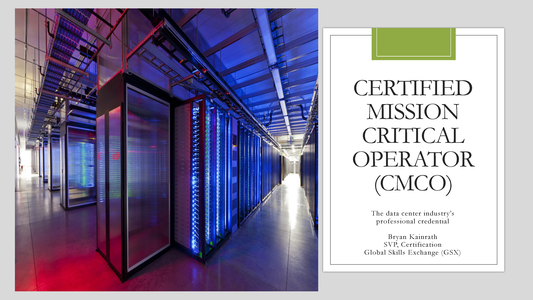 CMCO - The new credential for mission critical operations and skills development