Lightning plenary keynote: Digitalising construction - how we leverage the cloud to deliver the cloud
This session took place on October 22, 2019
Please complete the following form to access the full presentation.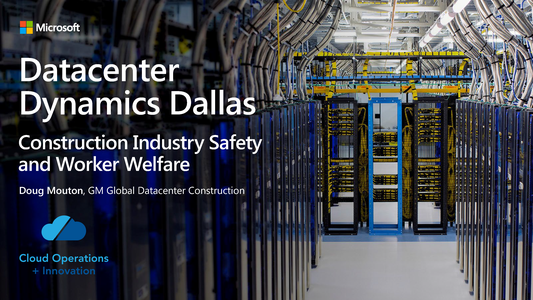 Digitalising construction - how we leverage the cloud to deliver the cloud
The scale, growth and expansion of the datacenter industry has raised new and important questions to the forefront around corruption risk, safety and worker welfare. Within the industry, safe, ethical projects are not just moral obligations, but have also proven to deliver better. Doug Mouton, General Manager of Global Datacenter Construction at Microsoft will offer his thoughts on shared values of ethical business practices, safety, and worker welfare, and how collectively the industry can come together to empower people and organizations to do more and set a higher standard for the datacenter industry.
Speakers