Control & Automate
Stream on-demand
The must-watch series on advanced mission critical operations
Panel: What is DCIM good for?
This session took place on March 18, 2021
Please complete the following form to access the full presentation.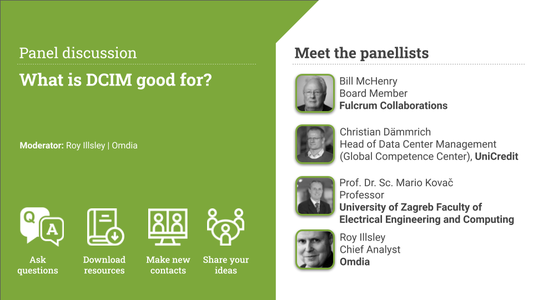 Panel: What is DCIM good for?
DCIM began life with a view to becoming a data intelligence tool. There is now a clear disparity between the requirements and expectations of the owner, occupant, and vendor. Has DCIM become too overcomplicated in its quest to manage everything across multiple facilities or is it an answer to a question not yet asked?
This panel will clarify the misconceptions about DCIM and explore how operators can make the most of this vital software.