Building at Scale
Stream on-demand
The hit series for the data center construction ecosystem
Tech Showcase: Construction innovations
This session took place on May 27, 2021
Please complete the following form to access the full presentation.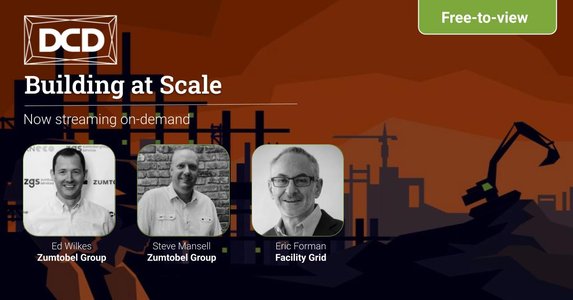 Tech Showcase: Construction innovations
Join our technology showcase and access guided, media rich presentations from product experts, with moderator led Q&A
Technology showcases give you a whistle-stop tour of the latest technology innovations being deployed across: Commissioning software and Emergency lighting & luminaires.

Facility Grid: Know your Data Center is operationally ready day one
Today's Data Center designs are more complex as owners seek to maximize energy efficiency and sustainability while ensuring reliability. In addition, an increased demand in new Data Centers puts pressure on the construction teams to deliver them faster. In this environment, sound planning and oversight are critical for ensuring the operational readiness of facilities, people, and information on day one and beyond. It is essential for building owners to know what has been done at any given point during the project and at turnover. It is even more important to know what's not done before considering a Data Center operationally ready.
Zumtobel Group: Lighting ecosystems for mission-critical facilities
Join our online demonstration of Zumtobel's lighting solutions for the data centre industry. Introducing a best practice approach to the most popular lighting ecosystems specified by facility design teams, configured to integrate seamlessly with modern mission critical developments. With extensive experience supplying to both the cloud and colocation markets globally, Zumtobel are uniquely placed to offer expert advice on upgrading a facility's energy efficiency, security and sustainability credentials.

Completely free-to-view, this tech showcase will connect you with dedicated product experts from two major brands, enabling you to:
Understand the latest tech and the impact it can have on your business with guided, media rich presentations 
Gain exclusive access to a suite of resources including case study presentations, whitepapers and more to further develop your understanding 
Get answers to all of your key questions with moderator-led Q&A 
Set up 1-2-1 meetings after the showcase hosted through our dedicated networking platform, talk one-on-one for a more personalised understanding of how different technologies can benefit your business
Brought to You by